One97 Communications Limited which owns the brand Paytm, India's leading digital payments and financial services company and the pioneer of QR and mobile payments, today shared its first annual report as a listed company with the exchanges. *Paytm's Founder and CEO Vijay Shekhar Sharma* also wrote a letter to all shareholders, where he said the company is on track to achieve operating profitability.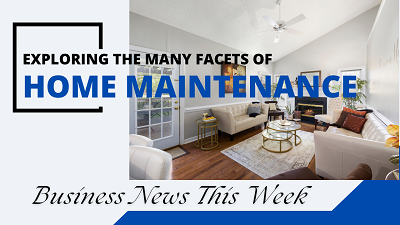 Sharma gives an insight into how more and more users are coming on the Paytm platform, for their everyday usage without requiring any incentive from the company. He further added that merchant partners intuitively understand the value of digital payments now; and increasingly, they are ready to pay for technology that makes digital payments easier and trusted.
The Annual Report FY 2021-22 gives an overview of Paytm's business model. Paytm's business is to offer a comprehensive suite of payments services to acquire consumers and merchants, as well as leverage its two-sided, consumer and merchant ecosystem, and rich insights from its platform to cross-sell high-margin financial services and merchant services (commerce and cloud).
Read Vijay Shekhar Sharma's complete letter to shareholders here:
"It gives me great pleasure to present Paytm's annual report for FY 2021-22, our first as a publicly listed company. I am proud of what Paytm has achieved in the last year with rapid growth in payments, and a huge scale-up in lending and payments devices businesses. We remain committed to building a large, profitable company and creating long-term shareholder
value.
India is in the midst of a technology revolution, as consumers and small businesses are adopting technology at a rapid pace. The network effect of this adoption across use cases is visible and is having a profound impact. Payments has been at the forefront of this revolution and now consumers and merchants are increasingly using, and indeed demanding, digital financial services. We are proud to say that our businesses are leveraging this opportunity and contributing in further accelerating the pace of technology adoption. I believe, in the days to come, India will become an exemplar market, especially in payments, leading to financial services.
The core of Paytm's business model is to acquire consumers and merchants for payments services, and upselling them financial services, by leveraging our distribution, collections and our transactional and behavioural insights. We have sharpened our focus on Payments and distribution of Lending products and have prioritised these businesses in our resource allocation.
Paytm app now has more and more users coming on to our platform for their everyday usage without requiring any incentive from us. We are focused on further expanding our payments network by acquiring quality customers and merchants with high activity rate and transaction frequency. UPI has emerged as one of the key customers and merchant acquisition channels for us. UPI merchant payments, which are free for the merchant, have now also become economically viable because the government is encouraging digital payments through incentives on UPI P2M transactions. We have been able to monetise our platform by upselling financial services to our customers and merchants, and also upselling payment devices to our merchants.
Our team is focused on expanding the payments offerings available to our consumers – on Paytm app, in-store, online, using FASTag affixed on cars, among many other everyday habits. Our focus is also on showing how creditors can leverage this mobile payments relationship for lending. BNPL, which allows our partner financial institutions to issue credit to consumers at the point of sale, has become a consumer favourite.
Our attention is on helping our financial institution partners issue less and less risky loans to more and more people. Aligned to the Government and Regulator expectations of expanding financial services inclusion and digital disbursement of lending, Paytm's business model expands the creditworthiness of consumers and enables greater access.
We see that merchants intuitively understand the value of digital payments; and increasingly, they are ready to pay for technology that makes digital payments easier and trusted. We are increasingly seeing merchants opt for devices, whether Paytm card machines or Soundbox, on their counter, and this adoption of devices by merchants is almost certainly going to further accelerate. Once merchants start accepting payments through us, they start to become eligible for lending from the lenders that we have partnered with, who are able to rely on our distribution and merchant insights, otherwise unavailable to them. This presents us with a great opportunity to enable financial inclusion for a large number of merchants. This journey means that the relationship we have with our merchants expands over time from QR payments to devices to credit.
Paytm pioneered mobile payments in India, serving customers as well as small and large merchants. Paytm's technology platform is focused on delivering newer ways for payment solutions, including GPS based payment etc. Our offering to the ecosystem is innovative technology and the ultimate business solution that has become mainstream for the industry and the country. We strive to continue delivering innovative funding sources and payment methods, which is also encouraged by Regulators.
I believe that over the past year, our team has done a great job in massively improving our revenues and contribution profits, which allows for investments in our payments and credit businesses while at the same time reducing our EBITDA losses. We are seeing excellent momentum in our businesses and are on track to achieve operating profitability (EBITDA before ESOP cost) by the quarter ending September 2023."