Views: 500 45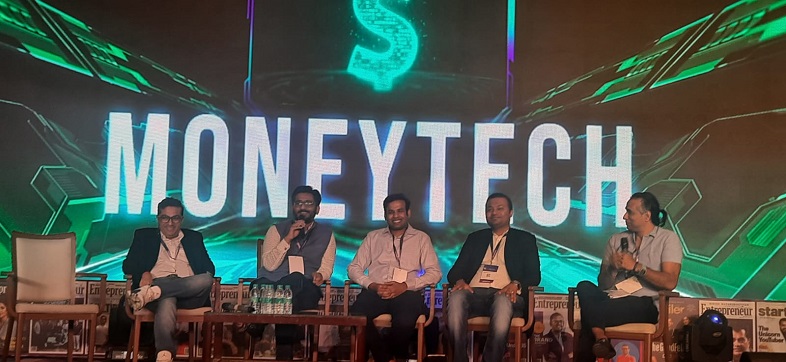 Propelld, a prominent digital lending platform in India, participated in the Entrepreneur India Tech and Innovation Summit on March 14th, 2023 held in Bangalore. The summit served as a platform for tech entrepreneurs, innovators, and investors to come together and discuss the latest trends and developments in the technology and innovation space.
Bibhu Prasad Das, CEO, and Co-Founder, of Propelld, was part of the Money Tech Panel, which included distinguished panelists from the Fintech and Investor industry. The panel discussion centered around the topic "Stay lean, stay mean: How to scale efficiently,"
providing invaluable insights into how companies can grow and scale efficiently in today's dynamic business environment. Bibhu along with other panelists, Mr. Ankur Mittal, Co-Founder, of Inflection Point Ventures, Mr. Ashish Fafadia, partner of Bloom Ventures, and Mr. Abhishek Agarwal, Managing Partner, of Rockstud Capital, their perspective in the given scenario of a booming industry.
During the panel discussion, Bibhu Prasad Das emphasized the importance of focusing on customers and providing them with a seamless digital lending experience. He underscored the need to leverage technology to create a more personalized and efficient lending process that caters to customer needs.
On the other hand, other panelists shared their perspectives on how companies can optimize operations, reduce costs, and enhance their offerings to drive growth. The discussion also covered topics such as fundraising, team building, and talent management, delivering valuable insights to the audience.
Bibhu Prasad Das expressed his delight about Propelld's participation in the summit, saying, "In my role as the CEO of Propelled, I firmly advocate for the importance of maintaining a lean and mean approach when it comes to startup growth. Rather than
investing excessively in unnecessary expenses, startups should concentrate their efforts on building a strong product and cultivating a robust customer base. By judiciously managing costs and maximizing available resources, businesses can streamline operations and ensure sustainable development. Furthermore, it is essential for startups to remain agile and adaptable to market shifts in order to stay ahead of the competition. By adhering to a lean and mean strategy, startups can pave the way for long-term success in their respective industries."
Propelld has been at the forefront of digital lending in India, providing innovative solutions that streamline the lending process for borrowers and lenders. The company has scaled efficiently by leveraging technology to optimize its operations and offer a seamless customer
experience. The Entrepreneur India Tech and Innovation Summit provided an excellent opportunity for Propelld to showcase its expertise in digital lending and network with other players in the technology and innovation space.