Bangalore, 09 November 2023 – Raj Diamonds, a distinguished name in the world of diamond jewellery, has unveiled an extraordinary high-end diamond jewellery collection titled "Reign by Raj Diamonds" at THE WEEK Fashion Show held recently in Bangalore. This new collection marks a significant expansion for the brand, introducing a luxury bridal jewellery couture. "Reign by Raj Diamonds" includes a stunning array of necklaces, rings, earrings, bracelets, bangles, pendants, and various handcrafted diamond-encrusted jewellery pieces, all designed to add a touch of sparkle to the festive and wedding season. The collection is a testament to the brand's dedication to excellence and its commitment to providing the finest diamond jewelry for its discerning clientele.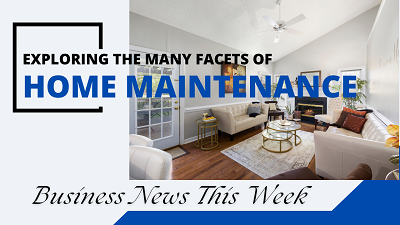 What sets this collection apart is the incorporation of rare and prized gemstones from around the world. The fiery passion of Burma ruby, the serene allure of sapphires, the lush green of Colombian emeralds, the intriguing depths of Afghan Kunzite, stunning blue and violet hues of rare Tanzanite from Tanzania, and incredibly rare tourmalines are all harmoniously blended in this masterpiece collection. Each gemstone tells a unique story, a narrative of the Earth's geological journey, and the collection truly exemplifies the magic of colours, showcasing extraordinary coloured gemstones, artistic ingenuity, and exceptional craftsmanship.
Launching the new collection, Mr. Eshwar Surana, Managing Director, of Raj Diamonds, said, "It's always been our endeavor to bring beautifully designed products crafted to perfection. With our new collection, 'Reign by Raj Diamonds,' we aim to make every milestone moment a cherished memory to behold. The vibrance and charm of our new collection reflect the myriad roles that today's women gracefully portray. This collection unveils a world where no two pieces are alike and is sure to add panache and extend the effortlessly unique persona of the wearer. We hope each jewellery piece from this bespoke collection will be cherished. "

"The consumer's preference spectrum is becoming increasingly diverse. Consumers are increasingly seeking exclusivity, and the modern Indian consumer is showing a marked preference for well-crafted jewellery with a contemporary look. We have all the elements in our product portfolio to appeal to a broader range of consumers. Natural diamonds will continue to be the epitome of luxury and celebrations of personal milestones." added Eshwar.
The brand's commitment to quality and trust has been a cornerstone since its inception. With a meticulous selection of diamonds based on their exceptional characteristics, Raj Diamonds ensures that each piece goes above and beyond the traditional 4Cs of Cut, Color, Clarity, and Carat.
As Raj Diamonds embraces this new chapter of luxury jewellery with "Reign by Raj Diamonds," it continues to set the standard for exquisite craftsmanship and timeless beauty. With the ongoing festive season and upcoming wedding season, the brand anticipates strong growth and extends its gratitude to loyal customers who have placed their trust in the brand.