Hyderabad: Credit and payment reporting fintech platform, Recordent, has launched cRediCart, a one-stop solution for all financing needs of small and big businesses, in association with Banks and lending platforms – FT Cash and LC Bidding. cRediCart acts as an umbrella that houses a complete range of financing related products in order to help businesses meet and sustain their growth objectives.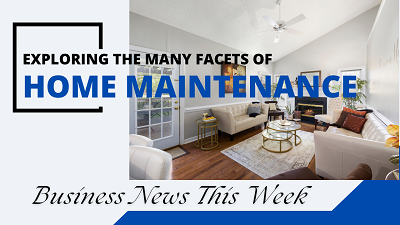 Recognizing how the COVID-19 pandemic has profoundly affected businesses, cRediCart aims at offering loans with quick disbursement and reasonable interest rates. Recordent has partnered with two distinct partners to provide two alternative financing solutions to assist businesses in meeting their growth objectives.
Financing option under Recordent's cRediCart is Unsecured short-term loans in association with FT Cash. Under this, Recordent will market short-term loans/ business loans, especially for Distributors, Retailers or E-Commerce Sellers who can repay through their POS machines with small equated daily installments. The loan amount here is up to INR 25 lacs at affordable interest rates, starting at 1.5% per month. Unsecured short-term loans also include a digital application and are collateral-free, and also enables easy collection via POS for enterprises.
The second financing solution offered under cRediCart is in association with India's first-of-its-kind LC Discounting website, LC Bidding. Recordent will market LC Discounting feature that allows businesses that transact based on underlying LCs, to discount these LCs at the best rates, through price-finding across 25+ network of Banks and NBFCs. Businesses can save up to 2% on discount rates with this deal. LC Bidding also provides document processing assistance. This type of financing does not create limits on the applicant and is one of the cheapest modes of financing.
Speaking on the financing solutions, cRediCart, Mr Winny Patro, CEO, and Co-Founder, Recordent, said, "This is the need of the hour. This effort shall extend a helping hand to many businesses that have suffered the consequences of the pandemic. Our focus is on providing seamless digital application of these financing options. We are offering a variety of financing products, so that businesses can choose as per their loan needs. With minimal documentation, dedicated relationship managers/ support and quick disbursal of the loan amount, we believe cRediCart will help many businesses in getting back on their feet and grow immensely in the future years. This step is vital for enterprises to reinforce and thrive"

"SME's are the biggest growth drivers for our economy. Our primary objective is to keep adding solutions to our stack that unlocks cashflow for SME's and help them achieve secured business growth." said Mr Manish Ajwani, Chief Business Officer – cRedicart. 

"Moreover, this is just phase one for us. Our future plans include launching invoice discounting and early payments feature too, in line with our vision to create transparency and trust between buyers and sellers. We wish to leverage the power of aggregated data to feed into better credit decisioning by lenders and lower interest rates for the loan applicant", he further adds.
Recordent is a technology platform helping businesses improve collections by credit profiling their customers with payment data; and reducing risk by providing insights into the payment history of customers. The company is closely working with 50+ SME industry associations and plans to continue establishing meaningful partnerships to add value to the association members in their credit management practices by improving collections and reducing credit risk. Along with FSDA India, Recordent has recently engaged tie-up with Bombay Industries Association and Taloja Industries too.
In November 2021, Recordent has raised $400,000 in angel funding from the Family Office of Kantamaneni & IIM Calcutta Innovation Park and other angel investors from India and the US.