Bengaluru, August 2022: Simpl, India's foremost checkout network announced a partnership with ConfirmTkt to simplify payments. Through this alliance, Simpl will enable convenient digital payments to ConfirmTkt's vast customer base, empowering them to plan their train travel better.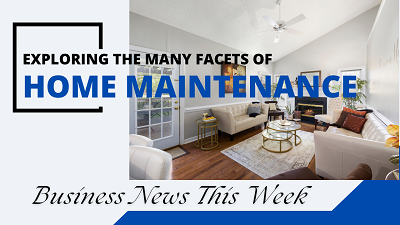 The collaboration between Simpl and ConfirmTkt is unique since both companies have products specifically tailored for the Indian market with its distinctive characteristics: customers' need for convenience, simplicity, ease of use, and speed. ConfirmTkt is a B2C distribution platform for IRCTC for rail bookings in India, with its USP built around predicting confirmation chances for waitlisted tickets and giving alternate travel and train recommendations.
"We are proud to partner with ConfirmTkt. The increase in travel activity, whether for leisure or business, is expected to boost the revenues of multiple mobility modes, especially the train route, still considered one of the most popular and common modes of travel in India. What's interesting is that Simpl and ConfirmTkt share certain unique traits, i.e., a strong understanding of the Indian ecosystem and product scalability. Both products have been built to cater specifically to the needs of the Indian consumer. Together, we are focused on serving the Indian market, with the added advantage of product offerings at scale,' said Nitya Sharma, Co-Founder & CEO, Simpl.' 
A winning alliance exemplified by similarities 
Simpl offers a cardless checkout network with innovative products such as 1-click checkout and Pay-in-3. The latest collaboration with ConfirmTkt further strengthens Simpl's robust partner network of over 20,000 merchants. Simpl's tech capabilities in the digital payments realm find valuable application across diverse product categories, including lifestyle, beauty, fitness, apparel, foods, and mobility.
New-age digital payments meets mass mobility 
The pandemic has accelerated the adoption of digital payments and contactless payments, especially within the tourism and travel Industry. People are more confident about traveling by booking tickets using digital payment options as it provides a flexible, secure, and streamlined process to complete their end transactions.
Commenting on the partnership, Sripad Vaidya, Co-founder & COO, Confirmtkt said, "We are excited to join hands with Simpl to provide a seamless experience of online travel ticket booking to our valued customers. We hope our partnership will promote a safe, convenient, and improved travel experience for all rail passengers."
Adding depth to train travel 
It's well known that the Indian Railways is the preferred choice of travel by the vast majority of people even today. ConfirmTkt's customers will greatly benefit from Simpl's 1-click checkout for their ticket purchases without worrying about an upfront cash outflow. This would contribute to further deepening the train travel market through enhanced affordability and convenience.