Kolkata, July 2022 – Manifest hospitality who is the pioneer of Italian dining experiences in Kolkata has now brought a premium fine dining experience like no other in the heart of the city. The restaurant is named after Sorano, a town and commune in the province of Grosseto, southern Tuscany, Italy, a town known for its landscapes, history and artistic legacy. A 124-cover restaurant, Sorano serves food from various regions of Italy in the most authentic way possible.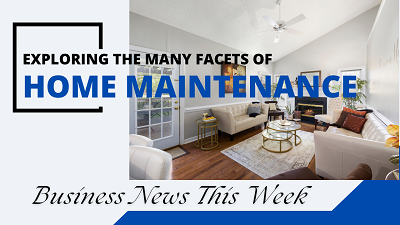 Diners can tuck into signature dishes like Crudo, Truffle Cacio Pepe Eclairs, Quattro Formaggio Ravioli, Textures of Tomato, all kinds of homemade hand-rolled pasta, homemade cheeses and Deconstructed Tiramisu to name a few. There is a dedicated in-house Fromagerie where the chefs make fresh mozzarella, burrata and various other fresh cheeses. Guests will be able to visually experience their hand-crafted pizzas being baked following the time-honoured, traditional method of pizza making in Naples, Italy
The beverage menu has been crafted keeping in mind the textures and flavours of Italian cuisine and some star concoctions are Truffle Agrodolce, Rose and hibiscus, Limon Meringue and The Butterfly effect. The cocktails complement the dishes beautifully giving the palate a heightened experience.
Speaking of this grand launch, Saket Agarwal, Co-founder of Manifest Hospitality said, "We have been running Italian restaurants for 14 years and are extremely passionate about the cuisine and culture. Our first brand Casa Toscana has launched over a decade ago and serves Trattoria-style food. The menu at Sorano is based on our travels and knowledge of Italian and contemporary cuisine and it draws the best from different regions of this bountiful country. We also have a lot of modern interpretations of various Italian dishes without compromising on the taste or quality of ingredients. We are certain that with Sorano, we will be able to serve hearty food with the freshest produce that will make both the locals and discerning travellers happy. We want to build a brand that is synonymous with extraordinary Italian offerings and we are keen to take the Sorano experience to different cities across the country"
Designed by Nivedita Agarwal, Founder of Design Brewing Co., Sorano draws inspiration from traditional Italian homes. The restaurant has high ceilings, raw finishes and soothing textures along with multiple sections like old Tuscan homes with a slim al-fresco seating, a cute hidden nook, a large dining section, a bar section, a verandah and a private dining room. These spaces can be combined for larger private parties. Each section has a minimal yet impactful element, which leaves a lasting impression. A 100 years old staircase leads the diners to the entrance of Sorano. The entrance hall takes you to the various sections of the restaurant through an arched European-style passage. The dining section is adorned with a cluster of hanging lamps, creating a warm glow and ambience for the diner, arched shelves with plants, bust statues and urns.
From a leisurely lunch with friends to a celebratory dinner with family, Sorano is the perfect place for a gourmet Italian experience. Sorano aims to recreate the Italian art of slow living. A space which encourages you to pause for a chat, grab an espresso or lounge back to enjoy a glass of wine or a refreshing cocktail along with an authentic Italian fare. The diners will be gastronomically transported to the Tuscan valleys through a sensory experience. The restaurant is open from noon to midnight and is located in close proximity to Park Street, the most upmarket and bustling part of the city.