Views: 500 16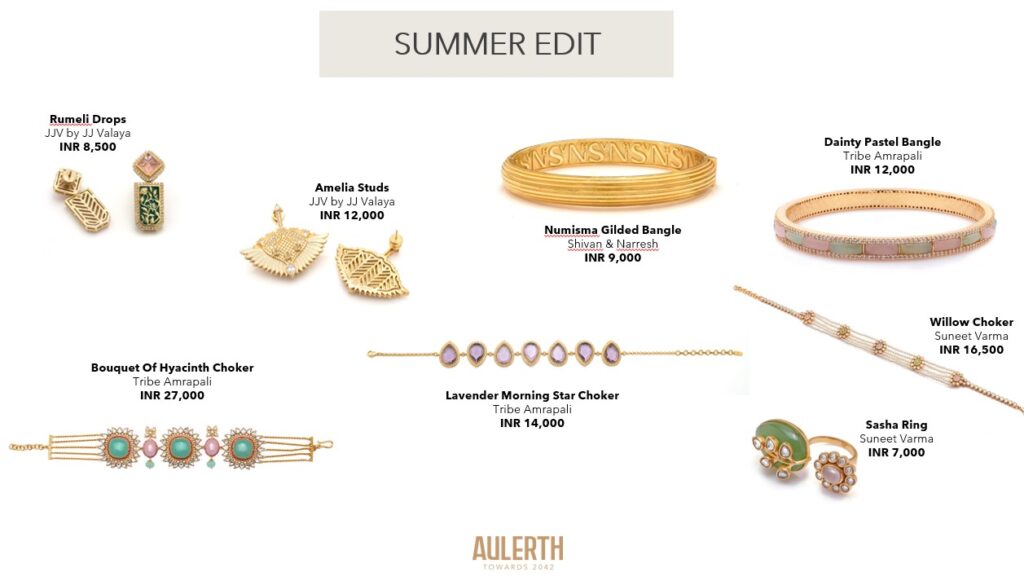 We bring to you a selection of jewels, perfect for your summer ensemble.
Be it a brunch scene or an evening soiree; a spring-summer-themed wedding or a vacation that you're planning for, you can pick an Aulerth jewel to match every outfit.
From classic to contemporary, the jewelry at Aulerth is high on design and intelligently mindful of minimizing its environmental footprint.
Aulerth jewelry is all couture-inspired and consciously made. Designed in partnership with some of India's leading couture designers like JJ Valaya, Suneet Varma, Shivan & Narresh, and Tribe Amrapali – the jewelry is meticulously crafted by fine jewelry artisans on reclaimed metals.
All of Aulerth's designs are engineered to have a very low environmental footprint, which they achieve by using recycled base metals instead of gold, and silver which cause significant mining damage. The stones that are used are mostly lab-created and are even natural in some cases, handpicked to minimize the carbon footprint.