19th August 2022: The world of smart fitness devices and gadgets continues to grow with each passing day. And while it may seem overwhelming, these creations can truly up your workout game to the next level. cultsport, the smart fitness product brand, recently launched a digital campaign "MOVE", to promote its 'smart' range of apparel, cycles and home equipment. Conceptualized by LEAP and executed by Supari Studios, the campaign aims to officially launch cultsport and establish it as one of the finest fitness brands in the country.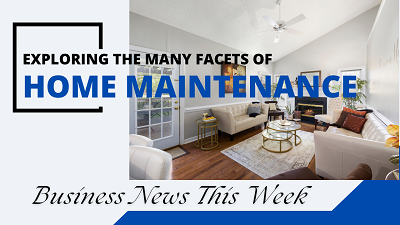 For this campaign, Supari Studios produced a unique and captivating series of 3 ad films that engage the audience with its smart visuals. The films are aspirational and high on energy, and focus on each category cultsport offers. Ranging from apparel to outdoor cycles and home workout equipment, the campaign highlights the 'smart' features of these products while making the audience believe why they are the better and smarter choice.
The concept for the campaign was born from the product itself. Speaking of exercising, it's all about 'move'ment; so whenever someone purchases a cultsport product, they are not just purchasing a fancy 'alloy-cycle' or a cool 'anti-sweat T-shirt' – which are premium top-quality products. They are essentially entering into an ecosystem, giving total access to trainers, dieticians, performance tracking software, and communities as well as the cult.fit app. The brand desires to appeal to the 'everyday athlete' and providing these unique features in its products can be considered a really Smart MOVE.
Through the campaign, cultsport smartly reveals the futuristic features of its fitness products and brings out the 'feel good' factor about them. In a way, the brand is inviting its audience to enter into a cutting-edge fitness universe allowing them studio-quality workouts and trainer interactions.
The campaign targets a broader audience segment of Gen-Z and Millennials. The content of the films adds a consumer-centric spin with a quirky undertone to promote how cultsport offers quality with innovative and smart features, enabling immersive fitness experiences.
Prachita Pujari, Brand Marketing, cure.fit mentioned, "With this campaign our goal was to launch cultsport and establish it as the number one fitness product brand with the categories its associated with and to tell people why we are the smarter choice. The 3 films focused on the 3 main sections cultsport has to offer. We are excited for everyone to see and imbibe the 'Smart Move" 

Kalpit Damania, Lead – Creative Producer from Supari Studios said "This was our third collaboration with Cult and we really wanted to nail the essence of using these products in routine life. The biggest opportunity in this series of films was the cycling film as it gave us a much bigger canvas in terms of the narrative. We looked across India for scenic locations and we landed up on the picturesque lanes of Pondicherry. It was an experience unlike no other where we turned a lot of active roads into a playground. Whether it was the use of action-oriented rigs or just trying to execute this behemoth within 3 days of the shoot while running across the city, it was super fun and a surreal experience." 
cultsport started its journey with sportswear, but gradually, it has expanded into various other categories such as – home equipment, outdoor cycles, strength equipment and nutrition to name a few. The campaign introduces cultsport as a reliable, accessible and comfortable choice for customers and is directed towards making it the 'number one fitness product brand', in India. It also positions the brand as one that provides the highest quality experience, rendering it the default choice for any consumer looking for a comfortable fitness product at an affordable price point.