Views: 500 29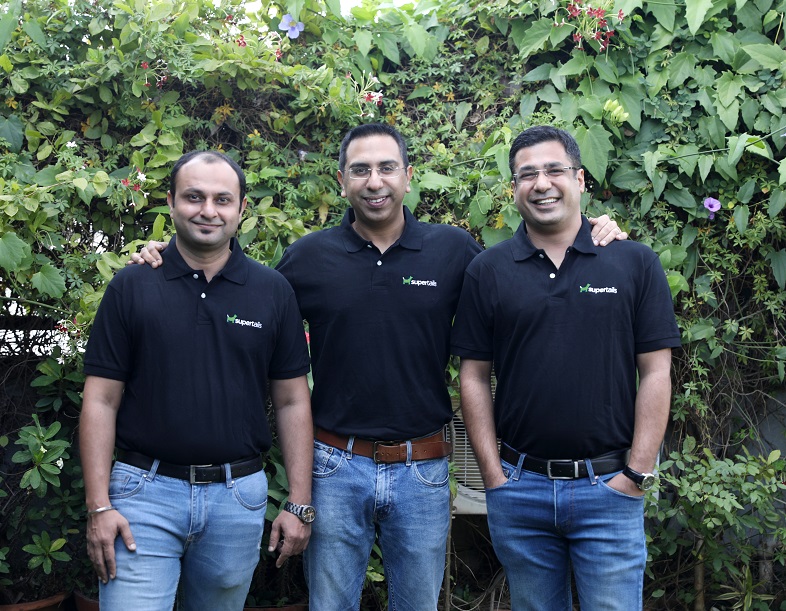 New Delhi, 22nd March 2023: Supertails.com, a full-stack tech-enabled pet-care startup, strengthens its D2C presence in India by launching a new product under its homegrown D2C brand "Henlo". Many pet parents in India believe that the pet food available in the country lacks nutritional value and is not enough to keep their fur babies healthy. Through Henlo Baked Dry Food for Dogs, Supertails.com aims at making nutrition effective amongst pet parents to highlight its importance and impact on their pets. Further to their commitment to enabling pet nutrition in India, Supertails.com started manufacturing its latest Henlo product in India foraying into the "Make in India" pet food category. Pet food is the biggest component of the pet care industry and India has only 7% penetration in the category which stands at about 80% in the west. The manufacturing is expected to expand 40X in the next two years creating multiple opportunities for people around the units and contributing positively to the government's Make in India initiative. Henlo products are made with a focus on giving nutritious and enjoyable meals for dogs so that the pets can live their happiest, healthiest, and longest lives.
Supertails.com is a holistic pet care platform working with a commitment to building and leading a category of first-time pet parents by empowering them with the right resources and information. The founders have been focusing on building innovative tech and doubling down on their efforts to strengthen their D2C brand – Henlo. In India, more than 90% of pets have a home-cooked meal which does not provide them with the right set of nutrition. As a pilot project, Henlo's first product – Nutritional Topper was introduced in May 2022 as a first-of-its-kind nutrition supplement for dogs, primarily formulated to ensure that dogs receive the right nutrients needed to live a healthier and longer life. The Nutrition Topper was consumed by over 10,000 dogs within just 3 months of its launch signifying the importance of the product in the ecosystem. After just 60 days of consuming Henlo Nutritional Topper, 80% of the dogs showed an improvement in either skin & coat, gut health, or energy levels leading Supertails.com to focus more on pet nutrition products. The current ARR driven from Henlo products is close to INR 20 Mn with a projected estimation of INR 240 Mn by Mar 2024 contributing to Supertails.com's consistent growth in the startup ecosystem. The focus on pet care startups in India has seen a gradual increase with brands focusing on addressing the need gaps of the consumer.
The co-founders of Supertails.com, Varun Sadana, Aman Tekriwal, and Vineet Khanna, on the launch of their new Henlo offering, said, "Pet nutrition is an important category that needs utmost attention from all pet care brands around the world. Most pet parents believe that providing their pets with the same home-cooked meal is enough for their nutrition, which is not true. Our experts at Henlo anchored their experience and expertise over the years to create the 'perfect' product for pets in India. We are happy with the response our Nutritional Topper has received from pets and pet parents from all over the country and we are already seeing positive results for our latest product – Baked Dry Food for Dogs. Starting manufacturing in India was a big step for us as a brand and we will continue to focus on increasing the production capacity to contribute to the government's "Make in India" initiative. Through Henlo, our mission is to hunt for ways to make nutrition so effective that our pets live their happiest, healthiest, and longest lives."
The Henlo Triad, consisting of Dr. Shantanu Kalambi, Ranjit Thomas, and Varishth, has revolutionized the way pets are fed with their innovative product – Henlo's Baked Dry Food for Dogs. Combining their expertise in veterinary science, culinary arts, and pet nutrition, the trio has created a unique blend of nutritious and enjoyable meals that are designed to cater to the everyday needs of dogs. Henlo's Baked Dry Food for Dogs is made from 100% human-grade ingredients and is artisanally baked using slow-cooking procedures to ensure that the nutrient content and flavor are maintained at optimum levels. One of the most notable features of Henlo's Baked Dry Food for Dogs is that it does not have the unpleasant smell that is often associated with dog food. This makes it an attractive option for pet parents who are looking for a premium quality food product that their dogs will enjoy. The resealable bags in which the food is packaged make it easy to store and keep fresh. Additionally, because it is dry food, it can be easily portioned and served without creating any mess. For pet parents who want to give their dogs the best nutrition possible, Henlo's Baked Dry Food for Dogs is a perfect choice.