Kolkata, 18th March 2023: TalentWala, an emerging Kolkata-based start-up dealing with various entertainment sectors has completed its first anniversary. A brainchild of three budding entrepreneurs, Mr. Anirban Adhikary, Mr. Abhijit Dey, and Ms. Angel Jose, TalentWala provides end-to-end event management solutions for their clients.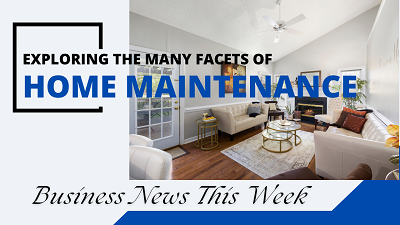 "We started off with a very small team in Kolkata and Mumbai. At present we have a team of more than 45 members. We have our offices in Kolkata, Mumbai, Surat, and Dhaka in Bangladesh. In this one year's time, we have worked with 763 celebrities involving 150+ different talents not only in India but across 9 different countries. We have conducted Brand & Influencer campaigns involving 500+ unique content creators, social media managers, content developers, etc, and successfully served a host of prestigious clientele across the country", said Mr. Abhijit Dey, Co-founder of TalenWala.

"TalentWala has opened its doors for young and bright youngsters who are extremely passionate and innovative about event management. We provide extreme priorities on security, logistics, hospitality, technical, and production for the artists and celebrities apart from regular event bookings", said Mr. Anirban Adhikary, Founder of TalenWala.

"We feel that the entertainment industry is fast expanding and is soon set to become one of the biggest and most thriving industries of the country. There is ample scope for us to widen our presence even in the remotest parts of the country. The one-year journey has indeed been a learning experience for us and the future looks very encouraging for TalentWala. Event management, today, is an undeniable service that requires specialized and experienced individuals and we have recruited the best talents from the industry to serve our clients successfully", said Ms. Angel Jose, Co-founder of TalentWala.
Sonu Nigam, Jubin Nautiyal, Amit Trivedi, Salim Sulaiman, Kailash Kher, Farhan Akhtar, Rashmika Mandana, Tisca Chopra, Darshan Raval, and Javed Ali are amongst the famous artists with whom TalentWala has worked in this one year. Also, TalentWala handles the management and bookings for a select group of well-known performers, including Samir Kochar, Euphoria, Fossils, Hriday Gattani, Antara Mitra, QK, Underground Authority, Ananya Chakraborty, Ujjaini, and a few other up-and-coming musicians.
In the previous year, TalentWala was able to achieve astounding results, providing a pleasing balance between the live and digital industries. Their growth has been aided by their membership in the EEMA (Event & Entertainment Management Association of India) and AMAI (Artist Management Association of India) organizations, as well as the support they have received from the artist and event communities.