Bangalore, June 2022 – In its effort to strengthen the contribution to the country's vision of achieving self-reliance through 'Make in India' and 'Skill India', Toyota in India, today announced two major milestones. While Toyota Kirloskar Motor (TKM) held the ground-breaking ceremony of Phase II of Toyota Technical Training Institute (TTTI) that involves major enhancement of skilling infrastructure with a view to skill a larger number of people in the advanced automotive space, Toyota Kirloskar Auto Parts (TKAP) announced the line-off of its new E-Drive (electrified component) manufacturing line being an integral part of the recently signed Memorandum of Understanding (MoU) with the Karnataka Government, towards the realization of 'Net Zero Carbon Society' in its true sense.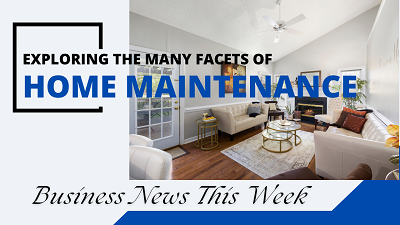 Both these Toyota projects were inaugurated by Dr. Mahendra Nath Pandey, Hon'ble Minister, Ministry of Heavy industries, Government of India; Dr. C. N. Ashwath Narayan, Hon'ble Minister of Higher Education, IT & BT, Science & Technology; Skill Development, Entrepreneurship & Livelihood Government of Karnataka; Mr. A. Manjunath – MLA Magadi Constituency, Government of Karnataka, Senior officials of Government of India and Government of Karnataka, in the presence of Vice Chairman – Mr. Vikram S. Kirloskar & Managing Director – Mr. Masakazu Yoshimura of Toyota Kirloskar Motor, Mr. K N Prasad, Managing Director – Toyota Kirloskar Auto Parts and other Toyota executives.
With TTTI, Toyota aims to bridge the skills gap and provide best training in technological advancements to the youth of Karnataka. TTTI is recognized by National Council of Vocational Training (NCVT), Japan-India Institute for Manufacturing (JIM), Automotive Skill Development Council (ASDC) and Directorate General of Training (DGT). The three-year residential training program focuses on holistic development by imparting deeper knowledge in automobiles, enriches their skills as craftsmen and body development by engaging in physical fitness activities (for e.g., sports). To develop their mind and attitude, experiential learning is provided through shramdaan, service in orphanages and underprivileged communities.
To create world-class manpower in advanced technologies & manufacturing, TKM has undertaken a major expansion of TTTI with capacity going up from 200 to 1,200 students (academic batch-wise). This will be a major boost to the existing skill facility in its Bidadi plant with a focus to scale-up students' skill levels on advanced technology, by Toyota expert trainers (globally certified).
This initiative reflects our strong commitment, with focus on inclusivity and gender diversity, to provide greater opportunity to rural and meritorious youths to become industry-ready technicians with right skill sets of global standards and contribute to our country's 'Skill India' vision.
Over the years, TTTI students have also been participating in world-skill contests held annually, winning many highest accolades & medals by competing with global participants.
TKM has trained more than 77,360 employable youths through various skill development initiatives. TKM has collaborated and is engaged in developing one Industrial Training Institute (ITI) in every district of Karnataka (31 districts). Through Toyota Technical Education Program (TTEP), TKM continues to develop trainees in 49 Institutes, across 17 States in India. Further, TKM has tie-ups with Government of Karnataka, Kerala, Odisha, Tamil Nadu, Maharashtra, Haryana, New Delhi and Telangana, providing skill enhancement to students and faculty members. Over the years, TKM's skill outreach has expanded on a larger scale, creating world-class skill champions.
On the localization aspect, as a part of the recent MoU of Rs. 4,800 crores signed by Toyota Group Companies (with Rs. 700 crores invested for TIEI) with the Government of Karnataka, the line-off of TKAP's e-Drive manufacturing facility reflects company's efforts in setting-up local manufacturing ecosystem towards green mobility targets, aligning with our country's national objectives. This facility will not only meet the domestic market requirements, but for the very first time the e-Drive will be exported back to Japan and to other countries on global scale. We believe that with the localization of E-Drive, there will be a higher penetration of electrified mobility including strong hybrid electrified vehicles (SHEV) in the country. E-Drive is an Advanced Automotive Technology (AAT) with high-speed motor and is notified under the PLI (Production Linked Incentive) scheme.
At TKAP, this advanced facility has been setup with high and stringent quality requirements to produce – supply electrified part towards manufacturing of clean cars. The annual production capacity is of 135,000 units at its Bidadi plant, enabling a strong supply chain towards sustainable mobility.
Speaking at these inaugural events, Hon'ble Minister of Heavy Industries – Dr. Mahendra Nath Pandey, Government of India, said, "With an aim to promote local manufacturing of advanced technologies and upskilling, Toyota's concerted efforts with the production of electrified parts, namely e-Drive and expansion of its training facility is remarkable. And I believe these initiatives will immensely contribute towards creating a global supply chain coupled with great talent pool in India. Needless to mention, such efforts will give an impetus to the vision of 'Atamnirbhar Bharat', launched by our Hon'ble Prime Minister Shri. Narendra Modi Ji.

Over the years, Toyota has been actively working in support of our national goals, and therefore I am confident about their continued focus towards country's larger mission & growth in a sustainable manner", he added.

Marking the occasions, Hon'ble Minister of Higher Education; IT & BT, Science & Technology; Skill Development, Entrepreneurship & Livelihood – Dr. C. N. Ashwath Narayan, Government of Karnataka, said, "I believe these new initiatives of Toyota will not only enhance the world-class human resources, but also boost larger societal development. As the government of Karnataka is already aiming towards establishing Karnataka as the hub of global supply chain along with sustainable developments, we see Toyota playing a major role in realizing this vision."

Present at these occasions, Mr. Vikram S. Kirloskar, Vice Chairman, Toyota Kirloskar Motor said, "With the recent MoU signing, our clear objectives are to usher large-scale investment to make deeper cuts in carbon emissions, higher employment generation, creating local manufacturing hub not only for domestic needs but also for global markets, local community development and advancement in innovation. With these initiatives coming into effect, we are happy to be able to uphold our philosophy of "Leave No One Behind".
On the TTTI expansion, we are looking forward to further strengthen the skill capabilities with a goal to foster an environment where trainees can learn and strengthen their skill sets, and to be able to perform best-in-class operations. With the start of TKAP e-Drive production, our aim is to establish globally competitive parts/components supply base and promote Advanced Automotive Technology (AAT) localization, which will eventually result in manufacturing of clean and sustainable vehicle technologies.
As a holistic approach, our focus is not only to manufacture safe & ecofriendly vehicles, but also to build a skillful workforce and contribute to the betterment of the whole society."
Toyota being pioneer in electrification, has so far, cumulatively sold over 20 million Electrified Vehicles (xEVs*) globally. In India too, TKM was among the first automakers to introduce SHEVs in the market. SHEVs, which have both a petrol engine and electric powertrain, are extremely environment friendly, while requiring no behavioral changes at the customer's end. Hybrids can run 40% of the distance and 60% of the time as an electric vehicle with a petrol engine shut off, as proven in a study by iCAT, a Government testing agency. This gives hybrids tremendous fuel efficiency improvements of 35 – 50% and much lower carbon emissions.
TKM remains committed towards 'Mass Electrification' with 'Make in India' not only for India but also exports. For rapid electrification in India, it is essential to achieve significant reduction in xEV costs for which manufacturing EV parts in India at global scale and quality with advanced skill levels are essential. Needless to mention, all xEV technologies are complementary, sharing common EV parts, thus technology agnostic approach can support towards realization of large-scale economies and investment viability on this front. Toyota will continue to adopt multiple pathways and introduce other electrified & alternative energy vehicles to drive its efforts towards realizing a 'Carbon Neutral Society' at the earliest and deliver 'Mass Happiness to All'.
Overview of TKM
| | | | |
| --- | --- | --- | --- |
| Company name | | Toyota Kirloskar Motor Private Limited | |
| Equity participation | | TMC: 89%, Kirloskar Systems Limited (Mr. Vikram S. Kirloskar): 11% | |
| Number of employees | | Approx. 6,000 | |
| Land area | | Approx. 432 acres (approx.1,700,000 m2) | |
| Building area | | 74,000 m2 | |
| Total Installed Production capacity | | Up to 3,10,000 units | |
Overview of TKM 1st Plant:
| | | | |
| --- | --- | --- | --- |
| Established | | October 1997 (start of production: December 1999) | |
| Location | | Bidadi | |
| Products | | Innova, Fortuner manufactured in India. Vellfire imported as CBU | |
| Installed Production capacity | | Up to 1,00,000 units | |
Overview of TKM 2nd Plant:
| | | | |
| --- | --- | --- | --- |
| Start of Production | | December 2010 | |
| Location | | On the site of Toyota Kirloskar Motor Private Limited, Bidadi | |
| Products | | Toyota Camry Hybrid | |
| Installed Production capacity | | Up to 2,10,000 units | |