Cairo – Egypt, 8 June 2022: talabat, the leading local food aggregator and quick commerce platform, has been stepping up its corporate responsibility efforts in Egypt, with a focus on using tech for good and encouraging customers to participate in diverse initiatives. The tech company is set to plant 1,000 trees with Shagrha in celebration of World Environment Day and facilitated EGP 2.5 million in donations during Ramadan.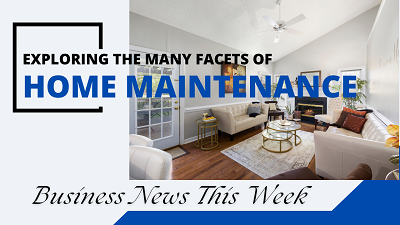 "We are honored and thankful for connecting our customers to causes close to their hearts; making donations and social impact a click away is how we adopt tech for good. talabat will continue to work on supporting even more people and organizations, within our ecosystem and beyond," said Hadeer Shalaby, Managing Director of talabat Egypt.
In effort to create greener spaces across Cairo and in celebration of World Environment Day, which took place on June 5, talabat transformed online food and grocery ordering into an influential action, by joining forces with local environmental enterprise, Shaghra. Under the theme of #OnlyOneEarth, the company will plant a tree for every 1+ orders made on talabat and talabat mart. The one-day "Plant a Tree" initiative resulted in over 1 thousand fruit trees scheduled to be planted in degraded lands and public spaces.
Besides supporting local businesses in achieving sustainable growth and partnering with organizations to champion important topics, the tech platform also hosts renowned charitable institutions to simplify donation processes to its wide-customer base. talabat facilitated over EGP 2.5 million in donations for humanitarian causes in Egypt, inclusive of 50,000 meals to communities in need. On a regional level, the tech company raised more than 1 million Euros during the holy month of Ramadan.
Commenting on the recent efforts, Asmaa Khalil, Head of Public Affairs, Communications & Corporate Responsibility at talabat Egypt said, "We would like to recognize our partners for their passion and grass-root work with Egyptian communities." Partnering with influential, national organizations is not only advancing our ambitious corporate responsibility agenda, but also compliments the Government's efforts in promoting conscious business practices and enabling Egyptians to attain a decent life," she added.
talabat also recognized generous customers who have donated the most during Ramadan by rewarding the top 5 donors with an exclusive golden ticket, holding EGP 1,000 in credit valid for use on talabat mart. The move comes in light of encouraging more customers to give back and amplify their goodwill through technology.
The platform currently hosts the Egyptian Food Bank, Misr El-Kheir, Magdi Yacoub Foundation, Al-Orman Association and Ibrahim Badran Foundation, and will be working to include additional organizations in the near future to address diverse causes.
Consumers can donate to charitable organizations on talabat year round, download the app on the iOS App Store, Google Play Store and Huawei App Gallery now.