Traditional Swiss company Victorinox and renowned Chef Ranveer Brar get together to bring you an exciting video series- "India in 21 Recipes". Unearth timeless recipes from all over India as Chef Brar takes you on an unforgettable gastronomic voyage that leaves you spellbound. Tune in to his enthusiastic culinary narrative and discover the delicious and diverse cuisine of India as he creates twenty-one mouth-watering recipes from different states. These sumptuous dishes will be made using premium Victorinox cutlery, whilst educating the viewer on tips, tricks and valuable information about knives, their anatomy, and the correct way of using, sharpening, and maintaining them. Be sure to watch the series on the Victorinox India YouTube Channel: https://www.youtube.com/c/Victorinoxlndia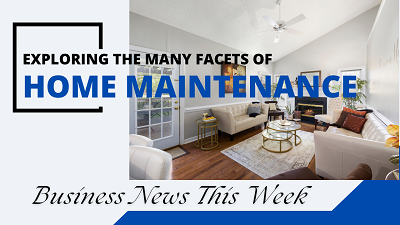 Chef Brar enthralled the audience, giving them tips on how to prepare fancy and imaginative meals with the Victorinox range of professional and kitchen knives, where every dish becomes a delicious eye-catcher. "I am extremely excited about this collaboration with Victorinox. Their kitchen knives have outstanding quality and I simply love preparing my dishes with them," said Chef Brar.
The Victorinox brand store is located at Phoenix Palladium Shopping Mall in the heart of South Mumbai, which houses numerous premium boutiques of well-known brands, notable offices, restaurants, and hotels. The entire Victorinox product world can be experienced here, from the well-known Swiss Army Knives to kitchen knives, watches, travel gear, and perfumes. The focus for Chef Brar however was the Victorinox kitchen knives. Victorinox high-quality knives are manufactured in the heart of Switzerland since 1884. Today, Victorinox is one of the biggest knife manufacturers in Europe. All knives are guaranteed to be of first-class stainless steel and each item has a lifetime guarantee against any defects in material and workmanship.
Chef Ranveer Brar was born in Lucknow, India. After completing his education at IHM, Chef Brar began his career at the Taj Mahal Hotel. In 2001, he opened "Morisco" a seafood restaurant, "ii Camino" an Italian restaurant and "Fishtail" a small open air barbeque eatery, at Fort Aguada Beach Resort in Goa. In 2003, he was part of the newly opened Radisson Blu Hotel, Noida. He also became the youngest executive chef of his time in the country at the age of twenty-five. His next achievement was in Boston, United States, where he opened "Banq", an award-winning fine dining restaurant. During the 2020 lockdown, he pioneered new shows on his social media channels, encouraging people to cook at home with minimal ingredients, which went on to become immensely popular. He recently made his acting debut, with Amazon Prime anthology series 'Modern Love: Mumbai, where his performance won him accolades.
Victorinox AG is a worldwide operating family business, which today is run in the fourth generation. The headquarter of the company is located in Ibach, canton Schwyz, in the heart of Switzerland. This is where the founder of the company Karl Elsener I set up his cutlery business back in 1884 and, a few years later, designed the legendary «Original Swiss Army Knife». Meanwhile, the company produces not only world-famous pocket knives, but also high-quality household and professional knives, watches, travel gear and fragrances. In 2005, the company took over Wenger SA in Delemont. The Wenger pocket knives were integrated into the Victorinox range in 2013, so that the Wenger product portfolio today consists of watches and travel gear. Products are available online, in own stores as well as via a widespread network of subsidiaries and distributors in more than 120 countries. In 2021, the company with its more than 2100 employees generated sales of CHF 408 million.
THE 21 DISHES THAT WILL BE PREPARED IN THE SERIES
'INDIA IN 21 RECIPES' BY CHEF RANVEER BRAR
| | |
| --- | --- |
| Sr. No. | Name of the Recipe |
| 1 | Fish Paturi |
| 2 | Amritsari Chole |
| 3 | Udupi Upittu |
| 4 | Bisi Bele Bhaat |
| 5 | Mumbai Pav Bhaji |
| 6 | Puducherry Puillabase |
| 7 | Saasam |
| 8 | Murgh Awadhi Korma |
| 9 | Kaju Kathli |
| 10 | Hyderabadi Sheermal |
| 11 | Chicken Kabab |
| 12 | Avial/Modak |
| 13 | Hyderabadi Biryani |
| 14 | Prawn Balchao |
| 15 | Delhi Aloo Chaat |
| 16 | Andhra Style Chilly Chicken |
| 17 | Sambhar |
| 18 | Undhiyu |
| 19 | Jaipur Gatta Curry |
| 20 | Nadru Roghanjosh |
| 21 | Gwalior Mutton Curry |