May 2022: Vikram Solar, one of India's leading module manufacturers and comprehensive EPC solar solutions provider, once again claimed the position of the 'Top Performer' in the PV Evolution Labs (PVEL) PV Module Reliability Scorecard 2022. Vikram Solar's bifacial multi-busbar (MBB) module- Prexos with up to 500 watt (W) half-cut cell emerged as top performing in the international quality and performance benchmarks by PVEL.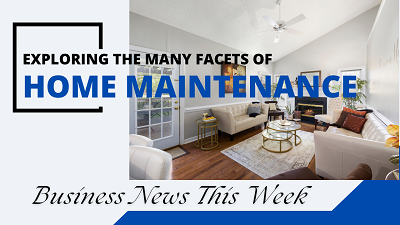 Mr. Gyanesh Chaudhary, Vice Chairman and Managing Director, Vikram Solar shared, "Vikram Solar was the first Indian solar manufacturer to be listed in PVEL PV Module Reliability Scorecard in 2017. Our quality, innovation, consistent performance and reliability proves that our products are technologically advanced and establish industry benchmarks. Investment in technology and quick adoption of sunrise technologies enable us to stay ahead of the curve. We have been concordant in claiming top positions in half-cut cell with multi- busbar fitting in all solar product since 2021. We are proud to earn this recognition as one of the Top Performers. PVEL testing and our consistent performance testify Vikram Solar's commitment to deliver reliable and robust products for our clients. I am proud of the team for making Vikram Solar one of the leading solar companies delivering benchmark sustainable energy solutions worldwide, through world class technology and innovation."
Vikram Solar has been recognized as Top Performer in the coveted 'PVEL PQP Reliability Scorecard 2022' list for the 4th consecutive year and 5 times in the last 6 years. Vikram Solar was featured in the 'PVEL PV Module Reliability Scorecard 2022' as the 'only' Indian module manufacturer presenting technologically advanced high-efficiency half-cut cell multi-busbar modules with 500 W capacity. This year, Vikram Solar is the only Indian company to have three cell variants module listed in the scorecard- 120/144/156 cells, fit for all solar segments- Rooftop, Commercial &Industrial (C&I) and Utility scale.
Vikram Solar's Prexos modules have been ranked Top Performer across the categories- Damp Heat, Potential-induced degradation (PID) and Light induced degradation (LID) + Light and elevated temperature-induced degradation (LETID). The test results exceeded the quality and performance benchmarks.
Tristan Erion-Lorico, VP of Sales and Marketing at PVEL said "Vikram Solar's half-cut 500 W modules have achieved recognition as Top Performer in the PV Module Reliability Scorecard. PVEL's rigorous testing regime offers vital knowledge about solar PV module reliability and long-term performance. Vikram Solar receiving a position in the list for the fourth consecutive year is a testament of their focus on quality and performance."
The Product Qualification Program (PQP) assessment was done by PVEL, a leading independent test lab for the downstream solar and energy storage industry. The rankings are based on results from rigorous, comprehensive testing programs. Top Performing modules showed less than 2% degradation for the entirety of the test sequence.