National, March 2023: Wakefit.co, one of India's largest D2C home and sleep solutions brands, launched its 'Gift of Sleep' campaign on the occasion of World Sleep Day. The company's 6th edition of the Great Indian Sleep Scorecard (GISS) report indicates 1 in 3 Indians think they have insomnia, and moreover, 90% of people reported waking up at least 1 to 2 times at night. In order to counter these sleep-related challenges and build a positive sleep culture in the country, Wakefit.co has launched this one-of-a-kind campaign for the benefit of its workforce and customers in Bengaluru.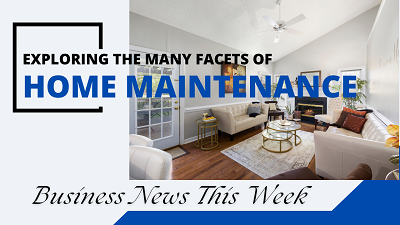 The GISS report found that there was a 23% increase in the number of people feeling sleepy during work hours since last year. To emphasize and celebrate the importance of sleep, the company has announced an annual holiday in order to gift sleep to its employees on World Sleep Day, starting this year. In an official statement to its employees by the Human Resource (HR) department of Wakefit.co, the company announced that March 17 has been officially declared as a holiday.
Through this initiative, Wakefit.co hopes to foster a healthy work-life balance and help its employees prioritize their sleep health. The holiday which falls on a Friday every year took the Wakefit.co employees by surprise and prompted a slew of social media appreciation posts for the initiative.
Speaking about the campaign, Chaitanya Ramalingegowda Director & Co-Founder, Wakefit.co said, "Since our inception, it has been our goal to enable a healthy sleep culture in India by fostering wellness-positive practices. The 6th edition of our GISS report reveals that 1 in 3 Indians believe they are suffering from insomnia, and we also noticed an 11% increase in the number of people feeling tired on waking up. As a pioneering leader in the sleep and home solutions space, we wanted to address these sleep-related concerns which gave rise to the "Gift of Sleep" campaign. The campaign is another step to empower a healthy work-life balance and improve their sleep hygiene".
In addition, the company has also partnered with SwiggyInstamart; the on-demand convenience grocery feature by Swiggy, to commemorate the occasion. The company will be extending a surprise gift to all the sleep-deprived Bengalureans over the weekend.
Being a people-centric company, Wakefit.co has always believed in being empathetic in its approach, while also facilitating meaningful change for its customers and employees. The company prides itself in empowering greater sleep affinity for its workforce. Through its revolutionary 'Right to Nap' policy where employees were encouraged to take a nap every day between 2 to 2.30 pm, as well as its innovative 'Sleep Internship' that provides a lucrative employment opportunity, Wakefit.co has been demystifying conversations on the subject of sleep.