India, 18.07.23: Walplast India Pvt. Ltd., a leading manufacturer of construction and building materials, commemorates its 19th foundation day, Nirmaan, on June 25, 2023. This significant milestone signifies nearly two decades of unwavering dedication to delivering top-notch products, solutions, and exceptional customer experience and service, establishing Walplast as an industry pioneer.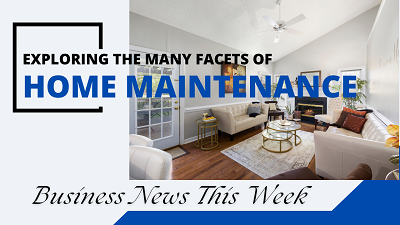 Since its establishment in 2004, Walplast has consistently raised the bar through innovative practices, setting new industry standards. Under the visionary leadership of Shri Ashok Mehta,
Founder and current Chairman of the group, the company has played a vital role in the nation's infrastructure development, contributing significantly to its growth.
"As we celebrate our 19th foundation day, we reflect on our remarkable journey of excellence and innovation in the construction industry. Our unwavering commitment to delivering top-notch products and exceptional customer experiences has driven our success." – Shri Ashok Mehta, Founder and Chairman of Walplast.
As Walplast celebrates its 19th foundation day, the company remains steadfast in its mission to provide groundbreaking solutions for the construction ecosystem. By understanding and meeting the diverse needs of customers, Walplast aims to make a lasting positive impact on the industry, continuously striving for excellence.
Over the years, Walplast has experienced remarkable growth, gaining rapid strides to become India's third-largest manufacturer of Wall putty. The company's dominance extends beyond the domestic market, with a strong global presence through exports to 14 countries. This achievement reflects Walplast's unwavering commitment to excellence and its ability to adapt to the ever-evolving demands of the industry.
We are immensely proud of our achievements over the past 19 years. This milestone is a testament to our employees' dedication and hard work, who have played a crucial role in making Walplast the leading name it is today. Together, we will continue to strive for excellence and shape the future of the construction industry." – Shri Kaushal Mehta, Managing Director of Walplast.
To commemorate this remarkable milestone, Walplast has organized an exclusive celebration for its employees, recognizing their hard work and dedication that has propelled the company's achievements. The event, set at the enchanting Imagica Water Park, offers an opportunity for the Walplast family to come together, reflect on their shared journey of growth and success, and forge even stronger bonds.
Looking into the future, Walplast envisions substantial growth, with a bold target of becoming an INR 2000 crore group by 2025.
The company recognizes the immense potential for expansion and is well-positioned to leverage the wave of digital transformation sweeping the industry. By harnessing the power of technology, Walplast aims to remain agile, competitive, and responsive to the evolving needs of its customers.
Walplast remains committed to transforming the construction industry with superior products and services. As the company embarks on its 20th year, it is poised to continue its extraordinary journey of excellence, innovation, and growth.