September 2022: Millions of orders are processed, packed and delivered online through different delivery apps. Have you ever wondered what Indians use these delivery platforms for? As per the latest findings of Borzo (erstwhile WeFast) the most popular categories amongst Indians on delivery apps are Food and Beverages, Documents and Confectionery.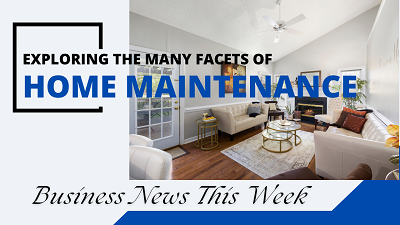 Pandemic has induced an e-commerce boom in India with several brands opting the D2C route by fulfilling the orders through several logistics players. Amidst the rise of online orders, delivery of several product categories are gaining popularity amongst Indians. Data from Bozo's fleet of 20,000 delivery partners who perform more than thousands of orders per day in India, which has grown 60% YoY, shows that the most popular category of delivery is Food and Beverages followed by sharing & receiving Documents.
Fast internet and better connectivity in the hands of the people has led to exponential growth of online deliveries in India for various purposes leading to faster growth of 'tech-enabled delivery apps' like Borzo. Indians of all ages now depend on technology for everything right from working from home, getting groceries delivered, receiving food from a restaurant or a distant friend to receiving Clothes, Beauty products, Medicines online. Such consumer sentiment has turned delivery companies multi-purpose, encouraging them to deliver almost everything.
Apart from Food and Documents the third most popular category is delivery of Confectionery products. Clothing and accessories are placed fourth in terms of popularity. Gifts and souvenir items rank fifth.
Grocery is the sixth most popular delivery category followed by Fabrics. Electronic goods rank eighth and Medicines rank ninth. Other Health products like rank 10th as a delivery category.
It is interesting to note that sharing of documents through delivery players is gaining popularity as earlier Traditional logistics players were preferred for this service. It is also very interesting to see that the delivery of Medicines is slowly rising on the popularity charts as people have started preferring e-pharmacies.
Today, Various Brands and MSMEs across product categories are fulfilling their orders through new-age delivery companies that rely on their technology to deliver products and a great customer experience.
Top 10 delivery types in India:
Foods and Beverages – 35.5%
Documents – 26.5%
Sweets & Confectionery – 24%
Clothing & Accessories – 19%
Gifts and souvenirs – 13%
Groceries – 12%
Fabric – 12%
Electronics – 11%
Medicine – 10.5%
Health – 8%
It is important to note that most of the Delivery partners pick-up and drop multiple orders at once belonging to different categories if the order has to be delivered on the same route.
What Hyderabad likes to order on Delivery apps?
Food (35%)
Clothes (21%)
Documents (17%)
Pharma (7%)
Groceries (4%)
What Mumbai likes to order on Delivery apps?
Food (28%)
Clothes (21%)
Documents (16%)
Groceries (5%)
Pharma (4%)
What Delhi likes to order on Delivery apps?
Clothes (30%)
Food (22%)
Documents (17%)
Groceries (5%)
Pharma (4%)
What Bengaluru likes to order on Delivery apps?
Food (44%)
Documents (17%)
Clothes (13%)
Pharma (7%)
Groceries (4%)