India, July 29, 2022: Yash Pakka Limited, India's major sustainable packaging solutions company, has bagged the coveted Forest Stewardship Council's (FSC) Chain-of-Custody Certification for its selected products. This esteemed and sought-after title authenticates that the products sold by Yash Pakka Limited originate from well-managed forests and reclaimed materials.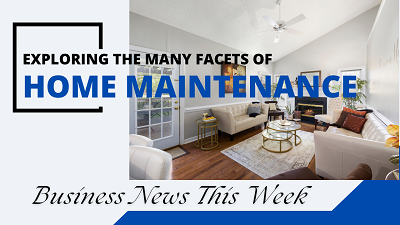 The FSC label credibly links responsible production and consumption, allowing consumers and businesses to make purchasing decisions that are beneficial to people and the environment. The Chain of Custody (COC) verifies that FSC material has been identified and separated from non-certified and non-controlled material across the entire supply chain.
This Chain-of-Custody Certification further means that only eligible materials as per FSC standards are being responsibly sourced by the manufacturer, wherein no illegally harvested wood is being processed to carry out the production. This adornment certifies that Yash Pakka Limited has responsibly complied with all the regulations and requirements of the FSC for sustainable and planet-friendly growth.
Well-deserving of the recognition, Yash Pakka Limited generates its own electricity with an 8.5 MW plant that runs of 100% biomass-based energy. It also sources its raw material and fuel locally and recovers 95% of the cooking chemicals used in manufacturing. The company's core USP lies in utilization of local agri-residues in creating raw materials. Its strength is rooted in R&D and innovation, it is creating path breaking products and processes for fibre, pulp, paper, biopolymers, moulded products, waste lines, and biomimicry.
Speaking on this achievement, Jagdeep Hira – Business Head – Yash Pakka Limited, said, "The FSC Chain-of-Custody Certification is a distinguished feat for our company. While our production has always been environmentally responsible, this international-grade certification is a huge encouragement and recognition for our good work in the industry. Our core identity relies on the fact that we need to be conscious and aware of the environment today, to make the planet better for our future generations. From using agri-residue as raw material to using 100% bio-fuel at our factory, this belief reflects in all our actions. Currently, our innovative green products are changing the way packaging materials have always been seen in the market. From low carbon footprint to responsible sourcing and being creative with waste material reuse, Yash Pakka Limited has made remarkable strides in doing its bit for the environment."
This accomplishment surfaces the fact that Yash Pakka Limited is an environmentally conscious organization, which cares for the good of the planet. Beyond this, Yash Pakka Limited is a completely off-grid company and meets its energy demands on its own. On top of this, they utilize local agricultural residue as raw material for production. Yash Pakka Limited uses 100% biomass-generated energy for its manufacturing, and the majority of its waste products have found meaningful applications. For instance, they make egg trays from sludge, mineral bags from lime sludge, extract silica from rice husk ash, enhance soil quality from their bio-degradable waste, and generate methane gas from wastewater produced in their units.