Chennai, 5th August 2022: PDS Limited is a global fashion infrastructure company, providing customized end-to-end fashion & retail solutions to some of the world's leading brands and retailers. Today the Hon. Governor of Maharashtra Shri Bhagat Singh Koshyari unveiled and launched 'Resolute By Design'- the biography of Mr. Deepak Seth, the Chairman of PDS Limited, at a ceremony at the Raj Bhavan in Mumbai. The book encapsulates the inspirational journey and life lessons of the Chairman, as he created one of the most trusted businesses in the fashion and retail industry globally.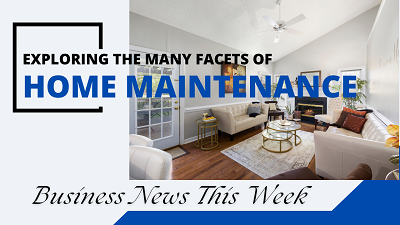 The book chronicles Deepak Seth's upbringing, followed by his professional journey spanning five decades, as he built successful global ventures. It traces back to his childhood and youth, capturing the lessons he learned and principles that guide him to this day. It takes us through exciting moments of what started with a humble order of 6,000 shirts to now a global corporate that spans across geographies and categories.
Embarking on the solid foundation laid by his father, Pallak Seth, Vice Chairman, PDS, with his acute business acumen and global experience took the Company to new heights. Pallak built PDS from a single entity to a federation of entrepreneurs to a collaboration platform for fashion and retail solutions. Taking this strategic vision further, Sanjay Jain, Group CEO focuses on further growing this asset-light, agile model that delivers Design-led Sourcing, Sourcing as a Service, Apparel Manufacturing and brands for retail customers . Together both leaders thread a robust strategy and weave in stellar performance, evident in the USD 1.2 billion turnover recorded in FY 22.
Speaking on the biography, Pallak Seth said, "With great pride we share the story of our esteemed Chairman Mr. Deepak Seth through the book 'Resolute By Design'. His entrepreneurial journey is an inspiration to all, and his learnings have been immortalised in print and make for a fascinating read! With this book 'Resolute by Design' we are delighted that a much larger audience will gain inspiration and insight into not only this distinguished leader, but also the family man, friend and generous philanthropist that my father is."

Talking about the wisdom, knowledge, and experience the team has been constantly receiving from Mr. Seth, Sanjay Jain said, "Mr. Deepak Seth is a true visionary, and his indomitable brilliance touches each and every one he meets. Our success at PDS is not by accident; this is the result of a clear vision and uncompromising values instilled in the culture of the organisation, further propelled by Mr. Seth's strategic counsel. I admire Mr. Seth as a stalwart of industry and I look forward to next generation of young professionals to read his unique story of grit and glory."
PDS's strength lies in strong leadership, focus on Environmental Social, and Governance factors (ESG), financial growth, a tech-savvy platform, and the ability to feed innovation that delivers quality and efficiency to its clientele. As the company grows and delivers, the core of the business remains its commitment to sustainable fashion. In FY2021-22, the company took a new step towards bolstering its service offerings under the Sourcing as a Service customized solution. With this, PDS is pioneering highly integrated and specialized sourcing services for its customers. The company has focused its efforts on scaling its business model, fostering strategic partnerships, and recalibrating its day-to-day functioning to transition into the next phase of growth.