CHENNAI, 14th November 2023: SmartBridge Educational Services, an integral part of the Veranda ecosystem, is proud to announce the remarkable four-year milestone of its partnership with IBM India Pvt Ltd. This collaboration has paved the way for fostering innovation and enhancing technical skills among both students and faculty members through engaging programs such as the 'Hack Challenge' and 'Faculty Development Programs.'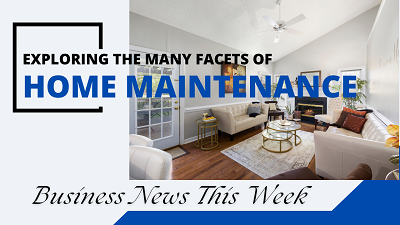 Through the IBM SkillBuild Initiative, SmartBridge was able to reach students and faculty across the length and breadth of India with top-performing states (Andhra Pradesh, Tamil Nadu, and Telangana), impacting more than 40,000 students and 6,000 faculty members, equipping them with cutting-edge technologies essential for their personal and professional growth.
Participants in the Hack Challenge 2023 leveraged IBM technologies and received continuous support from SmartBridge to address real-world problems. Additionally, teams worked on gaining a comprehensive understanding of GDP, tourism, and growth opportunities on a country-wide scale for the benefit of its citizens.
On the other hand, the Faculty Development Program, whether virtual or physical, garnered significant enthusiasm among educators hailing from various institutes across 25 states in India with top-performing states (Tamil Nadu, Maharashtra, Andhra Pradesh). These educators were eager to acquire in-demand technologies and enhance their skills, with a view to both advancing in their respective fields and contributing to student growth and research methodologies.
Mr. Mani Madhukar, CSR for Academia, IBM India Pvt. Ltd., conveyed his satisfaction with the partnership and said, "SmartBridge has been delivering Hack Challenge and Faculty Buildathon for us for a few years. We have found them to be strong in execution and timely in the completion of all our projects. They also have a vast network consisting of several students, faculties of many colleges in India that have given them the edge for a good outreach."

Mr. Amarender Katkam, CEO and Founder of SmartBridge credited the success of this enduring partnership to the concept of project-based learning and said, "Our programs have introduced students and faculty members to various technologies, including Artificial Intelligence, Applied Data Science, Data Analytics, and Cloud App Development with Red Hat Openshift. We look forward to the continued expansion of this partnership with IBM India, with a focus on building job-ready talent armed with emerging skills that are vital in the dynamic world of technology."
In a nutshell, the SmartBridge-IBM India Partnership offers Students and Faculty Members:
Skill Development: Participants are provided with the opportunity to develop and enhance their coding and programming skills while learning to tackle complex problems and develop creative solutions through teamwork.
Networking: This initiative attracts individuals with shared interests, creating valuable networking opportunities for those passionate about technology.
Learning Opportunities: Participants gain exposure to various domains, from healthcare to finance to education, allowing them to work on emerging technologies and design solutions that can resolve real-world issues.
Innovation: Participants have the unique opportunity to brainstorm and implement novel solutions to real-world challenges, fostering a culture of innovation.