Registration for the NEET UG 2023 special stray vacancy counseling has begun, with the Medical Counseling Committee (MCC) spearheading the effort to fill around 1,000 open MBBS/BDS/BSc Nursing seats. On the official website, mcc.nic.in, candidates who wish to compete in this round can register. The registration period is open till November 5. Candidates may also select and lock in their preferences between November 1 and November 5. On November 7, the official website, mcc.nic.in, will provide the seat allocation results for the NEET UG 2023 special stray vacancy counseling.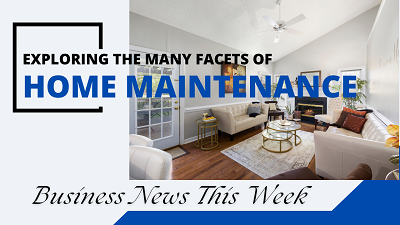 Between November 8 and November 15, students must report to their respective colleges. After eliminating candidates who had previously been assigned seats in the MCC's special stray vacancy round, the MCC has directed state counseling agencies to oversee the seating procedure for the states. It is important to note that the undergraduate course registration period for the academic year 2023 will conclude with this Special Stray Vacancy Round. The MCC website (www.mcc.nic.in) has information on the open AIQ seats. For open state quota seats, candidates should get in touch with state counseling officials, according to the official statement.
NEET UG Counseling 2023: Important procedures to adhere to before registering
● Visit mcc.nic.in, the official website.
● Press the registration link.
● To log in, enter your password, security pin, and NEET UG roll number.
● Complete the application and send in the required fees.
● Examine the application form and save it for your records.
Crucial details for the round of exceptional stray vacancies:
Qualifications for involvement:
The special stray vacancy round is open to candidates who have never been allotted a seat in the State Quota or All India Quota.
Participants are not allowed to be candidates who were given seats in MCC Round 3 or later but did not take them.
Deposit for security:
During the special stray vacancy phase, candidates who do not accept their allotted seats will forfeit their security deposit.
Additionally, these applicants will not be allowed to take the NEET exam next year.
According to Anubhav Garg, councilor and founder of TAB INDIA

"Registration for more than 1,000 MBBS seats becomes available due to special stray openings, providing aspiring medical students with an exceptional chance to realize their aspirations. These extra seats are possible because of the hard work of our medical counselors, who have opened doors for people who might not have been able to get in before. Through this effort, skilled people can not only close the gap in the healthcare industry but also make a positive contribution to society. Don't pass up this opportunity to guarantee your place in the medical industry, as it demonstrates our dedication to developing the next generation of healthcare professionals. Sign up right away to take part in this life-changing experience."