Views: 500 36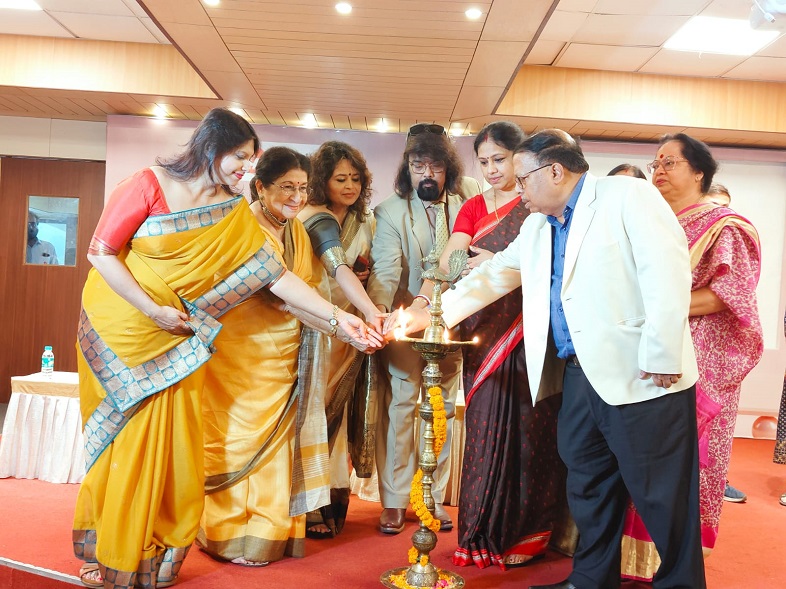 Kolkata, 17th March 2023: Continuing with its approach towards achieving gender equality and ensuring women's empowerment, Techno India University, one of the largest establishments in the domain of education and knowledge in Eastern India, today inaugurated its Centre For Women & Gender Studies at their Saltlake campus. Prof. Manoshi Roychowdhury, Co-Chairperson, of Techno India Group along with Ms Urmimala Bose, renowned elocutionist and Ms Moupia Nandy, Deputy Editor of a leading Bengali news channel inaugurated the centre.
To mark the occasion, A Panel Discussion On"Innovation InEducation In The Digital Age For Achieving Gender Equality" was hosted where prominent dignitaries including Prof Bani Basu, renowned author, Ms Urmimala Bose, eminent elocutionist, Dr Maria Fernandes, Vice Chairperson, WBFDC & Member, West Bengal Commission for Women & Ms Moupia Nandi, Deputy Editor – Zee 24 Ghanta participated.
"Techno India University has been the frontrunner of several pathbreaking endeavours to ensure that our students are on a level with the best of disciplines internationally. This year, we are starting 'The Centre for Women and Gender Studies' which, I am confident, will go on to ensure a more equitable and empowered world, particularly for women. Here, we would be offering a domain of interdisciplinary studies that addresses and supports multiple issues such as Women's effectiveness as leaders, Inclusion and diversity, Sustainable development, Gender sensitization, Promoting women's empowerment through knowledge & awareness, creating a strong body of female executives across the social, cultural and industrial arena. This program will help in building interpersonal and leadership qualities suitable for all types of social, corporate& industrial environments and sharpen executive competencies", said Prof Manoshi Roychowdhury, Co-Chairperson, of Techno India Group.
Through programs, study and research facilities at the Centre for Women and Gender Studies, Techno India University takes a much-needed step in ensuring the self-worth of all individuals, irrespective of their gender, their basic human right to have and exercise their choices peacefully, equal access to opportunities and resources, the consistent power to control their lives and the ability to contribute to and influence the direction of social change to make the world a more equal, fair and harmonious platform.
The Centre For Women & Gender Studies will offer a 3-year graduation course which will be covered over 6 semesters. The eligibility for this course will be after class 12 (from any stream).
** Kindly note Dr Shashi Panja, Minister of Women and Child Development and Social Welfare of the Government of West Bengal, the letter has also been attached with this mail for your kind perusal as she couldn't attend the programme due to unavoidable circumstances.