November 1, 2022: The University of Birmingham Dubai is now inviting applications from Indian students for their MSc Artificial Intelligence and Machine Learning programme for the September 2023 intake.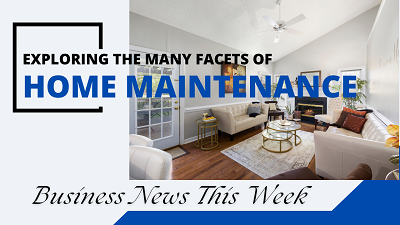 MSc Artificial Intelligence and Machine Learning at the University of Birmingham Dubai is a globally respected degree taught by world leaders in their fields. This programme covers the fundamental principles of AI and ML and how machines can perceive, explore, and understand the world around us. It equips students with the knowledge of what current generation AI can and cannot do, about contemporary challenges, and about societal and ethical considerations to enhance decision-making skills. The degree is highly efficient for students looking to put their computing skills to good use providing a wider career prospect.
Extended project work provides opportunities for the students to develop wider skills which help them advance quickly in their future careers.
Programme delivery:
The MSc Artificial Intelligence and Machine Learning Programme is delivered through a combination of lectures, tutorials, exercise classes, practical work, projects, and independent study. Assessments will take the form of individual essays, group assessments, end-of-term examinations and a dissertation.
Core modules will develop an understanding of scientific and engineering programming, and advanced mathematical models in Mathematical Finance.
Students will also benefit from small class sizes and personalized one-to-one sessions with their tutors.
Course dates: September 2023
Entry Requirements:
· A good Honours Bachelor's degree from a UK university or equivalent recognised institutions in India
· Bachelor's degree in a numerate discipline (Computer Science, Mathematics, Physics, Engineering, Economics, or another programme with substantial Mathematics content)
· The School will consider holders of three-year or four-year degree programmes (first class or very good upper second class) from recognised institutions in India
· IELTS 6.5 with no less than 5.5 in any band.
Application process and deadline: Applications for September 2023 are open. There is no application fee. For international students, we would recommend early applications.
Tuition: AED 130,270 for 1 year full-time. The tuition fee can be paid in 3 instalments per year.
For more details please visit: https://www.birmingham.ac.uk/dubai/study/courses/postgraduate/artificial-intelligence-machine-msc.aspx
The following information will usually be needed before a decision can be made on an application:
· Academic transcript(s) for all prior degrees – originals or certified photocopies
· Personal Statement, approximately 5000 characters, explaining why you are interested in studying your chosen programme
· One academic reference (or if appropriate to the programme applied for, it could be from the applicant's employer if there is a long gap in having completed studies)
· Certificate to show competency in the English language if English is not your first language and you have already taken a test (not mandatory to submit at the time of application). Students can be considered for a waiver on a case-by-case basis.
Applicants may be required to submit further documents in support of their application.
Scholarship: Scholarship options at the University of Birmingham Dubai are designed to benefit all new students and the financial rewards can be carried forward through the entire programme across the foundation, undergraduate and postgraduate levels. For September 2023 entry the university is offering scholarships of up to 40% based on academic performance.