When the schools were closed, teachers and students are bound to stay indoors and rising cases of Covid-19 became the big reason for the adoption of Online learning then to provide leadership and management solutions, school improvement, skills partnership, and educational reform, the schooling partners entered and bridged the gap between Students and the teachers. Their primary goal is to significantly improve the lives of students, communities, and countries, empowering learners of all ages to be ready to achieve in a society that is becoming more and more competitive.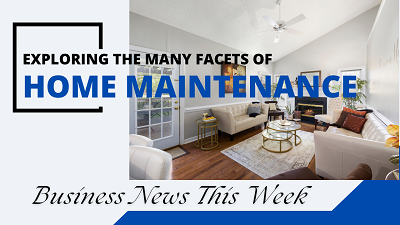 When it comes to managing the school management system and pairing it with student and teachers' necessities, there's a lot to juggle but these Ed-Tech partners have provided a streamlined path to the schools so that they can reach to each and every student and can have a watch on their performance.
1. Next Education

Beas Dev Ralhan, CEO, Next Education
Next Education, based in Hyderabad, Telangana deals with cutting-edge solutions such as in-house digital material, integrated and interactive curriculum, and cloud-based solutions to meet the school's administrative, academic, and assessment needs, as well as 24-hour support and service. The company focuses on utilizing technology and producing unique learning solutions, such as AR and VR-enabled learning tools, STEM curricula, and block-based coding systems. Next Education operates on a B2B2C model, offering creative learning solutions for the K-12 segment spanning ICSE, CBSE, and over 29 Indian state boards in eight languages through its innovative in-house products and solutions, with an aim to improve the education system. They have collaborated with 18,000+ schools in order to provide quality education and are currently creating a difference in the lives of 12,000,000 students.
2. Lead Education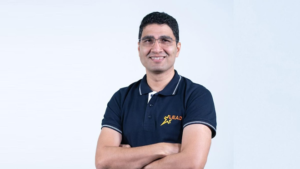 Sumeet Mehta, Co-Founder and CEO, LEAD
One of India's most rapidly expanding school ed-tech startups is LEAD. With unparalleled Admissions Growth & Marketing Solutions, they provide private school owners with the capacity to attract more students at a reasonable price while reducing operating expenses. LEAD provide their partner schools with cutting-edge educational resources, such as Teacher Tablets with the LEAD Teachers' App and video content preloaded for better comprehension, especially created apps for School Owners, Parents, Faculty, and Students, top-notch, internationally recognized curriculum, exclusive coding programmes, and certified teacher training to help teachers broaden their skill sets and keep up with the times.
3. Campus 365

Mayank Singh, Founder & CEO, Campus 365
Campus 365 is a comprehensive schooling partner that has transformed school traditions by utilizing advancements created in new-age technology. As Campus 365's software serves as the one-stop-shop for all management needs, students, educators, and administration will no longer need to sign into different platforms. Campus 365 has established ways to keep the relevant parties informed while taking care of student money, monitoring academic achievement, managing costs, and much more.
4. Toppr

Mr. Zishaan Hayath, Founder & CEO Toppr
Every kid is unique and has varied learning demands, according to Mumbai, Maharashtra-based Toppr. They put forth tireless effort to use cutting-edge technology to solve student difficulties and improve learning. Toppr was thoughtfully created by Haygot Education Pvt. Ltd to be an all-in-one after-school learning platform. A 360° learning experience is provided by its more than 1.5 million learning components, which include adaptive practice questions, solutions, ideas, and videos. On top of this robust infrastructure, they apply machine learning techniques based on artificial intelligence to personalise learning paths for millions of students.