Views: 500 13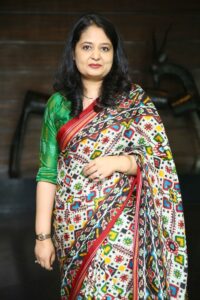 Hyderabad, November 19, 2022…. Members of the city's elite organization, FLO(FICCI Ladies Organisation) are trying their hands with the racket at Suchitra Badminton Academy, a world-class Badminton Academy.
A five-day Badminton Tournament is currently underway as part of the Health and Fitness Drive.
100 FLO members comprised entrepreneurs, professionals, and achievers formed into teams and have been playing matches since 14th November.
FLO is the women's wing of the Federation of Indian Chamber of Commerce & Industry (FICCI). An all-India forum for women entrepreneurs and professionals.
The finals will be held on 19th November at Suchitra Academy where Ms. PV Sindhu will give away prizes to the winners and participants informed Ms. Shubhraa Maheshwari, Chairperson of FLO Hyderabad in a press note issued in the city today.
Hyderabad is known for Badminton besides Bangles, Biryani, Bahubali, and many other things. Badminton is the best and easiest sport that can be played in any open space just with a racket, she said
Unlike many racquet sports, badminton uses a feathered shuttlecock. Badminton is a non-contact sport, making it a lot safer than most contact sports. And can be played indoors. It is a swift game and a lot of calories can be burnt. That is why we chose this sport for Heath and Fitness Drive. And what is more exciting is an opportunity to meet, greet and interact with PV Sindhu motivates many participate and excel, said Ms. Shubhraa