Bangalore August 2022: RummyCulture, one of the country's leading online skill-based rummy platforms from the house of Gameskraft, has associated with Vijay Devarakonda's upcoming Hindi debut 'Liger' to strengthen the culture of champions. With this association, the brand launched the 'Liger Tournament' on the RummyCulture app which will be live till August 14, 2022. The initiative looks at strengthening the brand's philosophy that all of us can be champions with the right skills, tactics, judgement, and willpower. It also aims at reiterating RummyCulture's emphasis on safety, security, and technology, thereby bringing the game to a newer generation of players.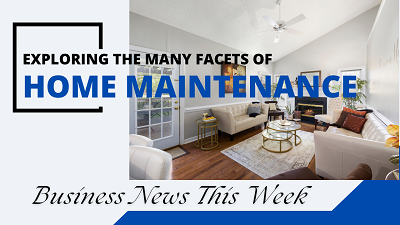 An upcoming Indian sports action film, Liger is centred on an MMA fighter who fights against all odds to become a champion. With this association, RummyCulture ties into the film's never-say-die spirit and restates the importance of utilising one's strategic skills, mental acumen, and concentration in the game of rummy, resulting in a competitive sportsman spirit.
As part of the Liger tournament, a few winners will get a chance to meet the star cast of Liger which includes Ananya Pandey and Vijay Devarakonda. The association will also see a co-branded film which will be launched on Television, Facebook, YouTube, and other digital mediums.
Amit Kushwaha, Head of Brand Strategy, Gameskraft, said, "Our association with Liger seeks to strengthen our brand ethos of resilience and acumen. RummyCulture fosters skill-based gaming and encourages every player to have the true spirit of a gamer. We have always believed that anybody can be a champion with the right focus, preparation, and mindset. Liger's message resonates with our values, and we are very happy to partner with the movie and celebrate our rummy stars."
Speaking on the occasion, Apoorva Mehta, CEO of Dharma Productions said, "Our film Liger revolves around a sportsman and his courage to chart his own success story after overcoming various challenges. The spirit of true sportsmanship resonates with the game and brand RummyCulture at large. This association depicts a synergy of champions which is profoundly displayed by the character in the film."
Vishu Reddy, CEO and Executive Producer of Puri Connects shared his perspective, "The film Liger brings together an amalgamation of thoughts associated with the process of becoming champions, which is shown through an MMA fighter. This determination of being the front-runners ought to be there in every player, and that is how we closely relate to RummyCulture for the game rummy."
Produced jointly by Dharma Productions and Puri Connects, Liger is helmed by Puri Jagannadh and will be released in five languages—Hindi, Telugu, Tamil, Kannada, and Malayalam. The film is scheduled for theatrical release on August 25.