Bengaluru, June 2022: Department of Interventional Pulmonology at Aster CMI Hospital, Bengaluru hosted a two-day international conference on 'Ace The EBUS, a procedure to detect lung ailments. The flagship event witnessed 7 international and 16 national faculty participation. The workshop was organized with an aim to bring all renowned Interventional Pulmonologists across the globe for knowledge sharing in the field of pulmonology.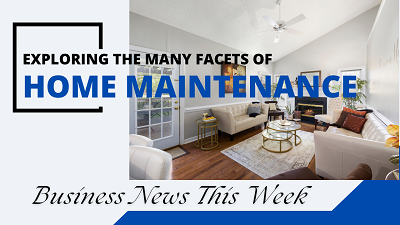 Endobronchial ultrasound, EBUS bronchoscopy is a minimally invasive procedure used to diagnose lung cancer, infections and other diseases that lead to enlarged lymph nodes (glands) in the chest. In the process, a flexible tube is inserted through the mouth and into the windpipe and lungs to accurately locate and evaluate areas seen on x-rays or scans that need a closer look. Similar to the device used during a colonoscopy, the video camera with an ultrasound probe attached to the EBUS scope is used to create a local image of the lungs and nearby lymph nodes.
Speaking on the scope of EBUS beyond lungs and lymph nodes, Dr. Sunil Kumar K, Lead and Sr Consultant – Interventional Pulmonology, Sleep Medicine & Transplant Physician, Aster CMI Hospital, said, "EBUS plays a pivotal role in early detection of lung cancer, staging of non–small cell lung cancer and evaluation of peribronchial lesions, pulmonary nodules, and other mediastinal abnormalities. Many other disease entities like malignancies and various infections such as tuberculosis and sarcoidosis can also be identified using EBUS. Almost 60-70% of lung cancer are diagnosed at the advanced stage, which lead to poor treatment outcome. Lung cancer is one of the leading causes of death, making up almost 25% of all cancer deaths. Early detection and providing timely treatment are important which can significantly improve survival rates as well as less expensive treatment. EBUS can help accurately detect the abnormalities and help locate the same thereby reducing biopsy sampling errors due to superior site selection for transbronchial sampling.

Dr. Srivatsa Lokeshwaran, Consultant – Interventional Pulmonology, & Transplant Physician, Aster CMI Hospital, said, "We are happy to organise the workshop, a global platform for knowledge sharing on pulmonology. In India, we have high number of patients with TB, lung sarcoma and melanoma (cancer). All these can lead to enlargement of lymph nodes. Accurate diagnosis is vital for proper treatment. EBUS gives a 360-degree view which helps detect the abnormalities and enlargement of lymph nodes that is an indication of cancer. It can also pick up the stage of the cancer.
The conference saw a range of experts sharing their knowledge on the importance of EBUS and how it is revolutionising the treatment of various lung diseases.