Telangana, January 13, 2023: Thalassemia and Sickle Cell Society (TSCS) a registered non-profit organization today inaugurated their training program for medical officers, ANM, Anganwadi workers at ZP Meeting Hall in Mahabubnagar. Chief Guest Shri Dr. V Srinivas Goud Garu, Minister of Prohibition & Excise, Govt of Telangana along with Guest of Honour Shri Tejas Nandlal Pawar, IAS, Additional Collector, Mahbubnagar have inaugurated the training program. This training will help Mahabubnagar become a Thalassemia-free district in the coming days.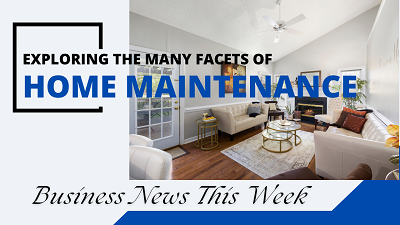 The initiative is being conducted to enable Mahbubnagar District become the first District in entire Telangana to be totally free from deadly genetic blood disorder –"Thalassemia". The officials have relentlessly been working towards this noble and path-breaking initiative, under which, antenatal screening of pregnant women will be done. This extraordinary lead will make entire Mahbubnagar District, absolutely free from Thalassemia forever. Thalassemia is an almost incurable genetic blood disorder which can be prevented and eradicated forever with a simple blood test HBA2.  TSCS Hyderabad is at the forefront for eradicating this disease forever, as the society have been working towards many patients and have seen the suffering of these children with thalassemia.
Speaking at the inauguration, Shri. Chandrakant Agarwal, TSCS President said "We at TSCS are truly honoured by the august presence of Shri. Srinivas Goud Garu and Shri. S Venkata Rao Garu at this inauguration. Telangana Government has been immensely supporting us for the eradication of Thalassemia in the state. Shri Srinivas Goud Garu, Minister of Prohibition & Excise, Govt of Telangana, has also assured all possible help in eradication of this deadly disease. Since decades TSCS has been serving Thalassemia patients and as on date has more than 3300 patients registered with the society. Alarm bells are ringing as almost every day a new patient is registering for treatment in the state of Telangana. With ever-opening new centers, providing blood transfusions, diagnostics, tests, treatment, and care, all free of cost, the credit for which solely rests with the Government of Telangana, as Aarogya Shree Scheme has been a great benefit for such treatments. We at TSCS are overwhelmed by support we receive from all sections of society".
Through this First of its Kind Initiative in Mahbubnagar District for Medical Officers, ANM, Anganwadi workers for prevention of Thalassemia and Sickle Cell anemia as part of Antenatal screening of pregnant women project, the organizers are hoping for a Thalassemia free Mahabubnagar in the coming future.