Faridabad, August 2022: Manav Rachna Educational Institutions and Dr. O P Bhalla Foundation in partnership with ORGAN India, an initiative of the Parashar Foundation, hosted badminton and football training camp for 19 transplanted athletes. This unique endeavour was initiated for athletes who aspire to represent India at the World Transplant Games 2023 to be held in Perth, Australia.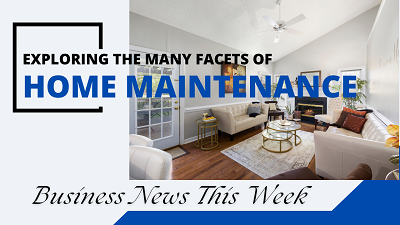 ORGAN India, an initiative of the Parashar Foundation, is the Official Member Organization from India for the World Transplant Games which will be held in Perth, Australia in 2023.
The camp began on August 1, 2022 and ended on August 5, 2022. The aim was to help the 19 transplanted athletes hoping to take part in the World Transplant Games 2023. The athletes from across India gathered at the campus of Manav Rachna Educational Institutions in Faridabad. The Sports Science Centre, Manav Rachna Sports Academy, Faculty of Behavioural Sciences, and Faculty of Allied Health Sciences all came together and worked with the athletes to sharpen their skills and receive state-of-the-art technical and mental training as they prepare to compete against the best transplant athletes in the world at the World Transplant Games 2023.
India has traditionally been known as a strong force in badminton with players such as PV Sindhu and Saina Nehwal making their mark on the world map. The transplanted athletes too have been putting India on the map for years! Many of our transplanted athletes have won medals at the World Transplant Games since 2011. Athletes like Balveer Singh and Davies Jose Kollanur have been some of the most prolific medal winners at the World Transplant Games over the last decade. These athletes, once on the brink of disability and death due to illness, received the gift of organ transplant and today live healthy and active lives. 
Dr. N C Wadhwa – Director General, MREI quoted, "It is a matter of great pleasure and satisfaction that Dr O P Bhalla Foundation has arranged a training camp for 19 players who are either organ receivers or organ donors and shall be participating in World Transplant Games 2023 at Perth, Australia. Dr O P Bhalla Foundation is making all necessary arrangements for their stay at the campus and training of these players through Manav Rachna Sports Science Center and Manav Rachna Academy of Sports." 
A pioneer in encouraging sports on various levels with students participating in multiple national and international level sports competitions and bringing laurels to the nation. Manav Rachna Sports Academy, Manav Rachna Shooting Academy and Manav Rachna Sports Science Centre are the hubs for polishing young sporting talents aspiring for a career in the World of Sports. Manav Rachna has been bestowed with the Rashtriya Khel Protsahan Puraskar 2021 by the Hon'ble President of India for their contribution to encouraging young talent to participate and excel in sports.
In the words of Sunayana Singh – CEO of ORGAN India, "I'm so excited that we had this first-of-a-kind training camp with Indian athletes who will represent India at an international level. The World Transplant Games are a global event and all other contingents come well trained and equipped and with such tremendous support from Manav Rachna Sports Science Institute and OP Bhalla Foundation Team India will now be well prepared too." 

Anika Parashar – Founder Chairperson, ORGAN India shared, "It is a great privilege to be taking the Indian delegation of Athletes for The World Transplant Games in Perth in April 2023. The participation of Transplant patients or Donors in this International event is not only a great show of patriotism but also a demonstration of the limitlessness of the human spirit in overcoming adversity and continuing to live fulfilling lives whilst inspiring others. We are grateful to have partners like Manav Rachna Educational Institutions, who are working with us for this incredible cause – to be able to compete and represent our country, our athletes deserve and require the training at these camps." 
Under the aegis of Manav Rachna Educational Institutions, Dr. O P Bhalla Foundation is a philanthropic organization which aims to address several social issues pertaining to society through various initiatives and awareness campaigns.
Manav Rachna Sports Science Centre consists of academics and applied sports rehabilitators, physiotherapists, sports physiologists, sports nutritionists, and allied health professionals who have worked at the top level in a variety of professional and Olympic sports. Without exception, a wealth of knowledge in the areas of high performance, sports science, sports medicine, sports injuries, and sports coaching has been established. It also provides lifestyle management, fitness training and health and well-being support for all types of individuals.
World Transplant Federation is a worldwide organization with representation from more than 60 countries that celebrated successful transplantation and the gift of life through unique and inspiring events- namely the Summer and Winter World Transplant Games. In the last WTG- 2019, India won 7 medals.