New Delhi, May 2022: To raise awareness about wholesome childcare and development, SHEROES, the world's largest social platform for women, recently hosted a panel discussion, with experts from SOS Children's Villages of India, India's largest self-implementing NGO. The sharing of journeys and experiences served as inspiration, especially since the stakeholders talked about their challenges, solutions they adopted, and milestones achieved despite hurdles.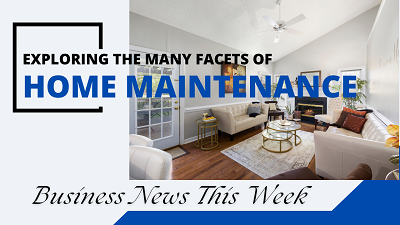 During the conversation, Mr. Sumanta Kar, Secretary General, SOS Children's Villages of India said, "At SOS Children's Villages of India, mothers serve a crucial role, across all initiatives. The organisation's Family Like Care programme is 600 plus Mothers and Aunts strong; these dedicated team members take care of more than 6000 plus children in 32 Villages, across 22 states / UTs. In the Family Strengthening Programme, as also the other Basket of Care Solutions, mothers or caregivers are empowered to secure a caring, loving and safe environment for their children, and communities. The core idea is to make caregivers empowers in order to ensure a Domino Effect that encourages sustainable and positive change for a better today and brighter tomorrow. Of course, there are many challenges faced during the journey; hence, maintaining balance and health are crucial. Besides this, gender equality and equity are paramount."

Sairee Chahal, Founder & CEO of SHEROES and Mahila Money says, "Women have many aspirations – from growing skills, launching businesses and building remote careers, to accessing capital to fuel their businesses. Our robust content, community, commerce ecosystem enables access to these opportunities. On our platform, women can be part of a larger community of women, and mothers, in particular, leveraging all the resources, offered by the platform, to grow their online identities and add fuel to their growth stories. We are excited about this initial collaboration with SOS Children's Villages of India through this session, as it involves an exciting beginning for many possible exchanges of experiences and journeys."

SOS Mother Shamala Devi began her journey with SOS Children's Villages of India in 1996. "I remember the first day in the SOS Family, and how the first day, first week and first year all worked out successfully despite the challenges. Of course, we are all trained, before donning the mantle of an SOS Mother, but one learns so much from the children, other Co-workers, and on the job. After 16 years of dedicated service, I retired in 2014. During my tenure, I took care of more than 30 children, and taking care of children, from different backgrounds is a challenge, through which one learns so much – the biggest learning being: patience. With love and patience, one can overcome any hurdle."

Bijaylaxmi Tripathy has been working with SOS Children's Village of India since the last 29 years. She started her career as a teacher. "I started my journey in 1993, as a Village Secretary, with SOS Children's Villages of India. My roles with the organisation have been diverse, and across these roles I have learnt so much. I remember how after a natural disaster, a young child, malnourished and sick was brought to the Village. I recall the immense love and dedication that went into bring that little child up. Today, he is well settled, after completing his BBA. Being a mother is a 24 X 7 responsibility, which, hence, requires the caregiver to be strong at all levels. My message: standing on your own feet is a liberating feeling; it is, therefore, important that every child and individual is self-reliant, which helps him / her to lead a respectable life and grow as an individual."
Deep Sikha, caregiver, Family Strengthening Programme, talked about the challenges she faced as a mother and wife, as her husband has been suffering from cancer. Mustering courage, grit and determination, Deep Sikha is now self-reliant, running a photocopier shop. Her children have received education support, and are also members of the Bal Panchayat. "The main thing is never to give up hope, and to believe in one self. This is what my journey has taught me."
The discussion was conducted between a panel of experts and caregivers including Ms. Prachee Narkar, SHEROES; Mr. Sumanta Kar, Secretary General, SOS Children's Villages of India; Ms. Shamala Devi, SOS Mother; Ms. Bijaylaxmi Tripathi, Senior Co-worker, SOS Children's Villages of India; Ms. Deep Sikha, Caregiver, SOS Children's Villages of India. During the conversation, it was concluded that gender equality and equity should be a priority to encourage sustainable and positive changes in our society ensure a balanced future for our upcoming generations.