Mumbai, February 06, 2023: Habitat for Humanity India, a leading housing non-profit organisation, organised the 4th edition of its charity golf tournament at the prestigious Willingdon Sports Club in Mumbai. The proceeds from the charity golf tournament will be used to build energy-efficient homes in Maharashtra.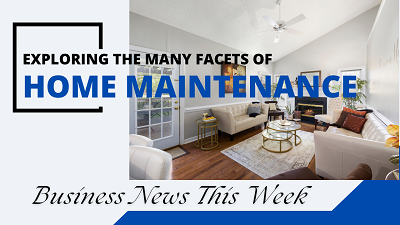 Corporate executives and prominent business personalities participated in this charity golf tournament. Names like Harsh Mariwala, Founder and Chairman – Marico; Tarun Rai, Executive Director Strategic Initiatives, APAC – Wunderman Thompson; Dev Bhattacharya, Group Executive President – Aditya Birla Group; Harjit Singh Chauhan, Chief Executive Officer – Tata Teleservices; Akshay Kilachand, Kilachand Group; Ajith Sundaresh, Finance Lead for Global Delivery and Chief Financial Officer for India and Philippines, Wells Fargo; Sudhir Jain, Managing Director and Chief Risk Officer – Bank of America and Nikhil Srivastava, Partner and Managing Director, Head of India Private Equity at PAG participated in the Charity Golf Tournament.
The participants of the Charity Golf Tournament were joined by renowned industry leaders from India Inc. for a gala dinner and award ceremony later in the evening at the Willingdon Sports Club.
Commenting on the Charity Tournament, Dr. Rajan Samuel, Managing Director, Habitat for Humanity India said, "Energy-efficient homes are the key to mitigate the impact of climate change. Through the fourth edition of the Charity Golf Tournament, we aim to build awareness and mobilise resources for the building energy-efficient housing for families from the low income group. By building homes that are designed to conserve energy and resources, we are not only creating a safer and more comfortable living environment, but also reducing the financial burden on families and communities. I want to thank all the participants who took their time off to support this urgent cause."
"Those of us who have always lived in adequate housing may not have seen firsthand the struggles that many people endure every day just to survive without the protection of a house. I feel privileged to be part of this cause. Energy-efficient homes will definitely help people in need of decent shelter build strength, stability and self-reliance," said Ajit Agarkar, Former Indian Cricketer.
Rajeev Menon, Trustee, Habitat for Humanity India said, "Having a decent place to live is foundational for families to thrive. We have all grown up believing that Roti, Kapda, Makaan are the fundamental needs of every human being. A decent home opens the door to improved health, better performance in school, greater economic opportunities and livelihood. Housing impacts everything. Habitat for Humanity India has been a catalyst for such transformations."
Habitat for Humanity India's Charity Golf Tournament is supported by HDFC ERGO General Insurance Company Limited, Goodrich Maritime, The Pant Project, The Ark Foundation, Transformia Advisors LLP, Value Quest, Anil Singhee and Decathlon.