New Delhi, May 20, 2022: In a formidable development, Sportzchain, a fast-growing thought-leader in the country's blockchain-based fan-engagement ecosystem, has successfully closed USD 600,000 in the recent seed funding round. This latest round was led by two leading top-tier firms SUNiCON ventures and MAKS Group. Through these funds, Sportzchain will further boost its app development and marketing strategies to onboard more web 2.0 users.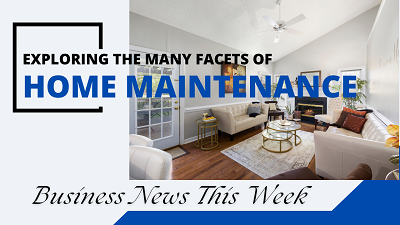 Early investors SUNiCON ventures, a VC firm committed to discovering and investing in early-stage startups, and MAKS Group, a multi-business company with more than 40 years of experience in the domain, were looking for potential Web3 disruptors in India and Asian markets. After careful consideration, these two highly-acclaimed investors saw immense prospects in Sportzchain's business model and growth trajectory. The brand is currently focusing on the Asian sporting ecosystem, which has more than 3 billion fans across mainstream and non-mainstream sports.
Sportzchain's whirlwind expansion of partnerships with various crypto companies and a strong pipeline of sports team partnerships has recently attracted massive interest from many strategic investors (including Web 2.0 gaming companies). The brand also expects investment opportunities from several well-known venture capitalist firms in Asia to participate in upcoming funding rounds. Needless to say, this trend signifies the growing trust and conviction that the brand has garnered on the back of its promising growth and market entry strategies.
Siddharth Jaiswal, Founder and CEO, Sportzchain said, "Investing in fan tokens and phygital collectibles is becoming increasingly popular in India, especially among the younger generation who are more interested in investing where their interest lies. At Sportzchain, we strive to make the entire Indian sports ecosystem more inclusive so that fans can do more than just cheer their favorite teams from the sidelines. In this context, the recently raised funds will prove instrumental in boosting our growth. We are truly thrilled to have two prominent players backing us. Our investors' conviction, confidence, and credence encourage us to do better every day. We will continue working harder and smarter to build a Digital World for Sports Fans and make sports tokens reach the masses.."
Sportzchain is currently focusing on launching an unparalleled platform where fans and crypto enthusiasts can buy sports (fan) tokens of their preferred Kabaddi and Cricket teams. The application/platform's beta version is expected to launch in 2022. However, the pre-launch signup is currently live on Sportzchain's website, where users can whitelist and be early users. The pre-launch signups have already crossed the 500 mark and are increasing every day.
Earlier this year, Sportzchain also launched NFTs of Tamil Thalaivas, a Pro-Kabaddi team, and has already sold 80% of them. The brand has recently launched an exclusive signed jersey (phygital NFT) by the decorated defender and Tamil Thalaivas captain Surjeet Singh, which has garnered immense attention and love from sports token fanatics. This unique phygital jersey witnessed Surjeet becoming the first cover defender in the history of the Pro-Kabaddi League to score 300 tackle points. It was bought within 24 hours of its launch.