Bangalore, April 26, 2023 — Tenable®, the Exposure Management company, today announced that its Tenable One Exposure Management Platform now supports on-premises and hybrid deployments via a new integration with Tenable Security Center 6.1. Tenable One streamlines exposure management for hybrid vulnerability management deployments and may help on-premises customers transition to the cloud more quickly. Tenable is now the only vendor to offer exposure management for both on-premises and hybrid deployment models.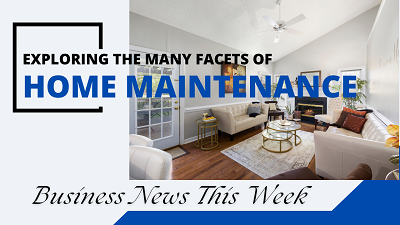 With the introduction of this new integration, all Tenable One customers get access to both Tenable Vulnerability Management and Tenable Security Center, which gives them the flexibility to choose where they deploy their vulnerability management assets – in the cloud, on-premises or both, for a hybrid approach. At the same time, Tenable Security Center customers can now explore the value of Tenable One's path into exposure management. This enables organisations to take full advantage of advanced exposure management features like Lumin Exposure View, Attack Path Analysis and Asset Inventory analytics to aid in cyber risk analysis and unified visibility of all exposures across the attack surface.
Tenable One combines vulnerability management, cloud security, external attack surface management (EASM), identity exposure, web app scanning and attack path analysis data to discover the most critical weaknesses before attackers can exploit them. It continuously assesses environments – from traditional IT assets to cloud resources and identity systems – delivering the broadest vulnerability coverage available.
Tenable Security Center customers can use Tenable One for a single view of all of their exposure data across the attack surface, with cyber risk analytics that enable organisations to easily prioritise remediation activity and communicate cyber risk to executive stakeholders. Both Tenable Security Center Plus and Security Center Director have been integrated to deliver additional enhanced visibility and simplified management value.
"Visibility into cyber risk factors should be a right and not a privilege, and yet for too many organisations who only deploy on-premises vulnerability management solutions, there's no way to truly see the full picture of where the greatest threats exist," said Glen Pendley, chief technology officer, Tenable. "Tenable's platform approach with Tenable One is continuing to expand its reach throughout the security stack and not only creating economies of scale but flexibility for customers as well."
Tenable Security Center 6.1 will be generally available later in the second quarter of 2023. Tenable customers can learn more about these exciting new capabilities during the next Tenable Security Center Customer Update webinar scheduled for May 11 at 1pm EDT. Registration is available at: https://www.tenable.com/webinars/tenable-sc-customer-update-may-2023
Tenable is exhibiting this week at RSA Conference 2023 in the Moscone Center, San Francisco at booth N-5245. Learn more by visiting: https://www.tenable.com/lp/events/2023/rsac/