New Delhi: The "Entrepreneurs Launchpad" program organized by renowned motivational speaker and business coach, Dr. Vivek Bindra, witnessed an electrifying addition as Bollywood superstar Sunil Shetty graced the event as a special guest speaker. This monumental event, held at the prestigious Indira Gandhi Stadium in Delhi, left thousands of aspiring entrepreneurs motivated and inspired.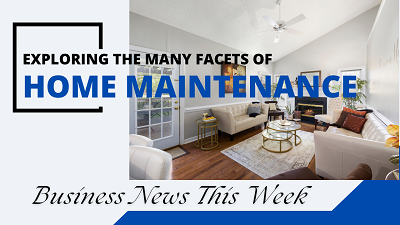 Sunil Shetty's session was a highlight of the event, where he shared his remarkable journey to success and offered invaluable business tips to the eager audience. His key message emphasized the significance of discipline, effective time management, and the prioritization of family and health in the pursuit of success. Sunil Shetty's own journey, from a successful actor to a thriving entrepreneur, served as a powerful testament to his success mantra.
During his engaging session, Sunil Shetty actively interacted with the entrepreneurs, addressing their queries and providing practical insights. This collaboration between Sunil Shetty and Dr. Vivek Bindra marks yet another successful association, following their previous venture in the television reality show "Horses Stable."
Sunil Shetty, globally recognized for his exceptional acting prowess, has also made significant strides as an entrepreneur. He boasts a diverse portfolio of businesses, including the renowned wellness center "Smaash," a chain of gyms under "F2 Fitness," numerous restaurants and clubs, real estate ventures, and investments in various startups. His experiences and achievements in these enterprises served as a powerful source of encouragement for the ambitious entrepreneurs in attendance, motivating them to excel in the world of business.
In addition to Sunil Shetty, Dr. Vivek Bindra's "Entrepreneurs Launchpad" program featured several other prominent Indian business celebrities, including Vivek Oberoi, Khan Sir, and social media influencer Ranveer Allahbadia, who shared their own experiences and insights with the enthusiastic audience.
Vivek Oberoi Unveils the "Business Coach" at Dr. Vivek Bindra's "Entrepreneurs Launchpad"
Adding to the event's star-studded lineup, Bollywood actor Vivek Oberoi joined Dr. Vivek Bindra as a special guest at the "Entrepreneurs Launchpad" program. Held at the iconic Indira Gandhi Stadium in Delhi, this program, organized by Dr. Vivek Bindra, was not only the largest entrepreneurship event in India but also a record-breaking achievement, recognized in the Golden Book of World Records.
Vivek Oberoi captivated the audience with insights from his own entrepreneurial journey. He emphasized the importance of having a strong launchpad for any business endeavor and recounted his personal story of hard work and determination. After establishing himself in Bollywood, Vivek Oberoi made a significant impact in the business sector, underscoring the value of relentless effort and strategic thinking.
During the program, Vivek Oberoi unveiled the "Business Coach," an AI feature within the BB App introduced by Dr. Vivek Bindra, offering entrepreneurs personalized solutions to their business challenges. Vivek Oberoi and Dr. Vivek Bindra's longstanding friendship has led to their upcoming partnership as co-founders of "Bada Business Private Limited."
Despite his well-known acting career, Vivek Oberoi's entrepreneurial ventures include "Oberoi Mega Entertainment," a production house, "Karma Infrastructure," a real estate company, and his co-founding role at "Svarrnim University" and various other businesses. His active participation at the "Entrepreneurs Launchpad" program showcased his commitment to nurturing the next generation of entrepreneurs.
A Melodious Evening with Sonu Nigam at Dr. Vivek Bindra's Event
The "Entrepreneurs Launchpad" program organized by Dr. Vivek Bindra featured an exceptional performance by Bollywood's legendary singer, Sonu Nigam, on the concluding day at the Indira Gandhi Stadium in Delhi. Sonu Nigam, accompanied by his band, mesmerized the audience with a two-hour-long concert, delivering hit after hit and leaving the stadium echoing with his melodious voice.
Sonu Nigam's captivating performance not only added a touch of magic to the event but also ignited the spirits of the aspiring entrepreneurs in attendance, inspiring them with his extraordinary talent.
Dr. Vivek Bindra conceived this program with the goal of promoting entrepreneurship across the nation, drawing thousands of participants from diverse backgrounds. The "Entrepreneurs Launchpad" program by Dr. Vivek Bindra served as a monumental platform for learning, networking, and inspiration, reaffirming its status as a significant milestone in India's entrepreneurial landscape.