Indore, September 2023:In an extraordinary display of talent and expertise, a dedicated team of students from SVKM's NMIMS Indore Campus' School of Technology Management & Engineering (STME), under the visionary leadership of Sam Varghese, a distinguished third-year MBA Tech student, has achieved a remarkable milestone by securing a place among the top 5 winners at the prestigious Kavach 2023 Cyber Security Hackathon, an event of national importance organized by the Government of India.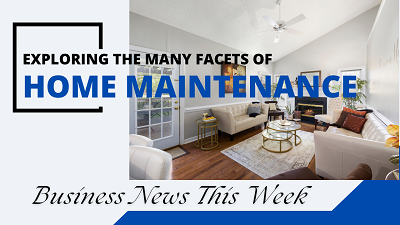 This outstanding accomplishment stands as a testament to the unwavering commitment and advanced skills showcased by the students of SVKM's NMIMS Indore Campus. Amidst fierce competition, with participation ranging from over 20,000 to 30,000 teams from all corners of the country, the STME team has demonstrated exceptional proficiency in the intricate field of advanced CCTV analytics.
The hackathon, launched by the Ministry of Education's Innovation Cell, AICTE, in collaboration with the Bureau of Police Research and Development (BPR&D) (MHA) and the Indian Cyber Crime Coordination Centre (I4C), aimed to design and develop innovative solutions using live CCTV feeds to automatically detect incidents related to street crime, violence, burglary, theft, infiltration, and unauthorised access. The NMIMS Indore STME team, comprising of Sam Varghese, Chaitanya Kusumakar, Avni Bhardwaj, Arohi Jain, Sudhanshu Rastogi, and Sanskriti Sharma, successfully created a machine learning model that analysed CCTV footage in real-time, identifying accidents, and illegal activities, and providing instant alerts to the nearest authorities.
The problem statement provided to the participants by the Bureau of Police Research and Development stated that the CCTVs across the country were still not automated and the live feed was still tracked manually to detect any suspicious activity. To tackle this and automate the system, the students implemented Anomaly Detection algorithms. This concept was first introduced by researchers at Stanford University. Along with Unsupervised Machine Learning, Supervised Machine Learning was also implemented to get the best out of both worlds. As part of the execution of the project, the students studied a number of research papers and held regular brainstorming sessions.
Sam Varghese believes that if the government implemented all the entries from the Grand Finale round, it would equip the police forces to fight potential cyber-crimes in today's AI age. Expressing his delight at the internship opportunity offered by the Cyber Cell of Maharashtra Police, he said, "We're glad to be able to contribute directly to the growth and development of the Cyber Cell. We plan to integrate our project into their existing systems and suggest better ways and means to track crimes and catch criminals."
Expressing his pride at the milestone achieved by the students, Dr. Anshuman Jaswal said, "I congratulate all the students for this big achievement in the Kavach Cyber Security Hackathon. At NMIMS, we promote a holistic and collaborative environment among students and this milestone proves our commitment towards producing excellent change makers."