Views: 500 30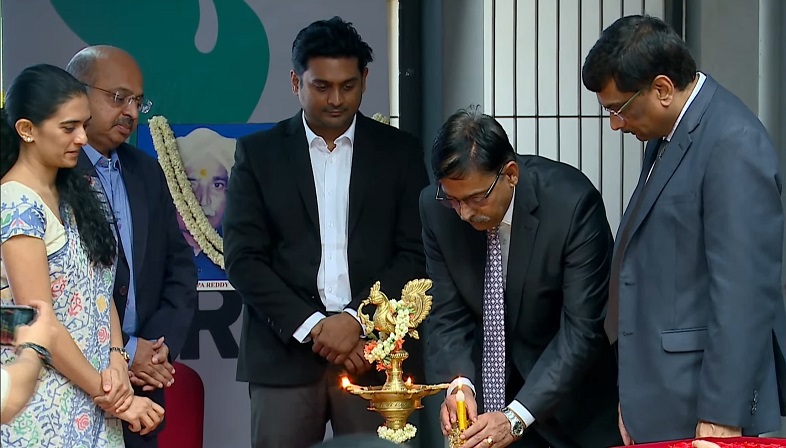 Bengaluru (India), 17th March 2023: CMR University (CMRU), one of Bengaluru's leading private universities today announced its membership with the Global Design Thinking Alliance (GDTA), becoming one of the three universities from India to be a member of the GDTA. This announcement came during CMRU's annual flagship event, 'CMRU Design Thinking Day' (DTD) on Friday 17th March 2023 to promote excellence in Design Thinking education, and research, and further develop the methods and mindsets of Design Thinking. Prof. Uli Weinberg – President, of Global Design Thinking Alliance (GDTA), and Dr. Tristha Ramamurthy, Provost, CMR University and Founder of Ekya Schools signed an agreement to this effect. Other dignitaries present on the occasion include the Chief Guest, Dr. David Kusuma – President, of the World Design Organization (WDO) & Senior Vice President of Product Management & Innovation, Oregon Tool, USA, and Guests of Honor, Shri Venkat Venugopal – R&D Site Head & Director Engineering, Schneider Electric, India, and Prof. Uli Weinberg, President, Global Design Thinking Alliance among others.
In his address to the participants of Design Thinking Day at CMRU, Prof. Uli Weinberg, President, GDTA speaking from Germany said, "The Design Thinking Day saw participation from 3000+ number of students from universities in India as well as North America, the Middle East, and Asia. I feel terribly honored to be a part of CMRU's Cause 2023 Design Thinking Day. I am impressed with the sheer number of participants from different countries and the scale at which the university has organized this event. Design Thinking helps in developing the top 10 skills listed by the World Economic Forum and not limiting ourselves to just knowledge transfer. We must collaborate across disciplines and not compete with each other to achieve our objectives. It is important to grow the Design Thinking allies with a network of like-minded people. It is our pleasure to welcome CMR University to GDTA and with this, we have four member institutions from India and no other country in the World so far has that many institutions as members of GDTA. This is very encouraging.". He thanked CMR University and the students for all the support."
CMRU, through its Common Core Curriculum (CCC), is India's first University to make design thinking a mandatory credit course for all its Undergraduate and Postgraduate programs across all its School of Studies with effect from the academic year 2021-22. The Design Thinking course aims to prepare students with a "Fail fast, Fail forward" mindset to solve real-life problems, using this nuanced framework. This development is in line with the announcement by the World Design Council to support the Karnataka govt to promote design thinking in schools, and colleges.
Speaking on the occasion, Dr. Tristha Ramamurthy, Provost, CMR University and Founder of Ekya Schools said, "CMR University was intended and built to nurture creative thinkers who drive positive global change. The Department of Common Core Curriculum is spearheading this intention. We are empowering our students to create a better world using design thinking skills. This is just the start of a long road ahead."
To encourage design thinking in all schools and colleges across the globe, CMRU organized a first-of-its-kind Design Thinking Challenge called 'CAUSE 2023' – A Global Open Innovation Challenge, in which 750 teams from 90 institutions participated from across 10 countries including India. It created an international platform to encourage all students to come up with innovative solutions to real-world problems that they deeply care about aligned with the UN Sustainable Development Goals (SDGs) using the design thinking process. CMRU is at the forefront of building a competent skill force for the 21st century through its CCC.