Bengaluru, 14 November 2023: In a recent development, Colliers, a real estate professional services firm, has transacted a premium office space for Ninjacart, India's leading agri-startup that leverages technology and data to organize the agriculture ecosystem. Over the past 8 years, Ninjacart has utilized cutting-edge technology to enhance the efficiency of the agricultural supply chain process. This has empowered various stakeholders in the agricultural value chain, ranging from farmers and traders to retailers, importers, and exporters.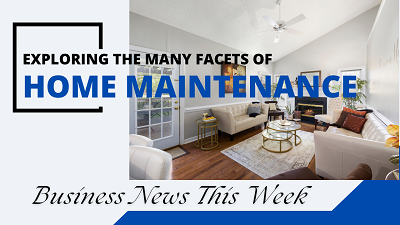 With a vision to harness technology to build a sustainable marketplace, Ninjacart has been steadily growing, backed by several investors. The company was keen on expanding its office space in Bangalore and appointed Colliers India to identify and transact a suitable office asset. On conducting a market analysis and gaining a clear understanding of the business requirement, Colliers' experts proposed a managed office space instead of a conventional one, given the cost-effectiveness and flexibility offered by the co-working segment.
After evaluating a series of viable spaces, a premium managed office space located within the Outer Ring Road corridor has been finalised and executed. This space operated by IndiQube, is equipped with modern-day amenities including a gym, childcare facilities, and a food court. Further, the commercial asset is near an upcoming metro connection and will eventually provide added convenience to employees.
Focused on meeting present business needs and ensuring long-term gains and a rich employee experience for Ninjacart, Colliers successfully negotiated a fully managed 1037-seater office space with the top-tier service provider.
"Ninjacart is a fast-growing fresh produce marketplace that is run by a vibrant, driven team of young professionals. Amid supply constraints and scaling rentals in the sought-after Bangalore market, we were confident that a managed space would be best suited for the present business needs and to fetch long-term gains. Our team conducted a thorough market study before narrowing it down to a couple of commercial assets and finally identifying IndiQube as the apt office space. The space is conveniently located and equipped with amenities and facilities that will enhance the employee and client experience. We send our best to the Ninjacart team as they commence business operations from the brand-new workspace.", says Arpit Mehrotra, Managing Director, Office Services, South & Head of Flex, India at Colliers.

Sharath Loganathan, Co-founder of Ninjacart, conveyed his contentment, stating, "The collaboration with Colliers and Indiqube proved transformative. Their exceptional professionalism, outstanding customer service, adaptability, and swift execution surpassed expectations. Such a high level of dedication is seldom encountered. Opting for Indiqube, endorsed by Colliers, proved to be a strategic decision that significantly enhanced our office space experience – it simply feels perfect."
Aside from its core fulfillment capabilities, Ninjacart now operates in new verticals such as commerce and fintech, all aimed at empowering agri citizens across the value chain including farmers, traders, retailers, importers, and exporters. Currently, Ninjacart has a 1300+ strong team of dedicated professionals. Beyond its recent achievements, Ninjacart, currently operating in 70 locations, envisions an ambitious expansion to 200 cities and towns in the coming year.