Hyderabad, 1st November 2023: Adding more realm to its Micro-Schooling Hub in Hyderabad, Dreamtime Learning Hub is adding a distinguished approach to the education ecosystem. Advancing with technology adoption and creating a boon of experiential learning, Dreamtime Learning Hub is thrilled to announce the launch of its Weekend After School Learning Program. This dynamic initiative is designed to give young learners a hands-on experience within the Makers Space, opening up a world of exciting educational possibilities. With a focus on experiential learning and practical-based education, the Weekend After School Learning Program is set to ignite the curiosity and creativity of children aged 4 to 15 years.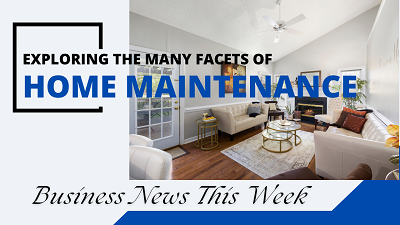 The Weekend After School Learning Program will run on Saturdays, and will offer various engaging activities tailored to different age groups.
Creators Hub:
 Robotics & Coding: Deep dive into the world of robotics and coding with hands-on experiences
 3D printing: Use various tools to draw and write using 3D pens, enhancing learning by experiencing and also providing robotic printer technology.
Studio:
 Aero-modeling: Discover the art of drone making and testing, engaging young minds in the fascinating world of aviation.
 Augmented & Virtual Reality (AR/VR): Immersive experience for learners in the world of augmented and virtual reality using state-of-the-art VR headsets.
Workshop Space:
 Product Design via Carpentry: Get hands-on while designing and creating using carpentry tools.
Creative & Fun Zones: Includes musical instruments (Ukulele and Keyboard), reading, tending to a kitchen garden, cycling, skateboarding, obstacle climbing wall, rope play, sensory play, and even trying their hand at becoming a radio jockey in the RJ Room.
Excited to bring transformation in the industry, Ms. Lina Ashar, Founder, of Dreamtime Learning Hub, states, "Technology is a boon to the education system, and it is prominently important to adopt and move forward with advancements. Introducing technology to our young minds and giving them the prolific experience of surroundings, we are excited to launch the Weekend After School Learning Program. This program encourages children with several opportunities for practical-based learning to nurture their creativity and enhance problem-solving skills. This also embodies our commitment to delivering immersive, hands-on learning experiences that empower young minds, preparing them for a future full of innovation and possibilities. We are thrilled to see diverse interest among educators, learners and parents and enthralled towards excellence."
Aligned with the National Education Policy (NEP) and boasting a world-class curriculum, this program is designed to inspire and engage students in a dynamic and immersive learning environment. The program places a strong focus on "learning by doing," nurturing the inquisitive minds of children, and fostering a genuine love for exploration and innovation.
This is a ground-breaking micro-school concept that reflects the transformative impact on learners and is a progressive step towards a brighter future.