New Delhi, 1st November 2023: Loco, the world's leading independent esports and live game streaming platform, has introduced the Loco VIP program, to redefine the way users and streamers interact and engage with content. The VIP loyalty program is designed keeping the platform's paying users in mind, offering them exclusive benefits, experiences, and special recognition both on and off the platform. Loco believes that the VIP program will be a key catalyst for transactions on the platform and therefore, create a sustainable financial model for creators in the country, ensuring they can keep producing content that their audience loves. Loco foresees this as a model that helps the company support multiple new content categories on the platform.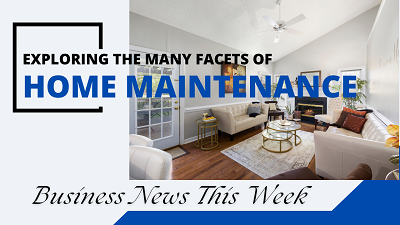 The VIP program comes with the following key features that users can look forward to:
Specialized Chat Text & Badges: VIP Members can accentuate their presence with distinct chat text colors and badges, ensuring they always stand out and make a statement in their favorite streamers' chat rooms.
Exclusive sticker packs: VIP members can display their excitement during a stream with brand-new premium in-chat stickers that will be available only for our VIP members.
Ad-Free watching: Say goodbye to interruptions! VIP members enjoy a seamless, ad-free watching experience, keeping them immersed in the action.
Ultra HD 4K Streaming and specialized camera angles for select esports tournaments: Loco VIP members can immerse themselves into the gaming world with the clearest visuals possible with exclusive member-only Ultra HD 4K streams and camera angles not available to other users.
VIP Leaderboards: Loco has now enabled certain streamers to run giveaways and reward their most loyal VIP fans. This transparent leaderboard system enables viewers to climb up their rankings by displaying their fandom through the time spent on the streams and their engagement via stickers.
Exclusive invites to on-ground events: VIP members will also be invited to Loco on-ground events giving them a chance to meet their favourite creator.
Discounts on Loco Store: Loco VIP members will get access to discounts on the soon-to-be-launched Loco Store, enabling them to gain greater value on their spending on virtual goods on the Loco store
Users who purchase Loco Diamond packs are automatically enrolled in the VIP Loyalty Program without additional charges. Users enjoy the freedom to pick their subscription duration, with day-wise packs starting at just Rs.20. These Loco Diamond packs are designed with a pay-as-you-prefer approach, mirroring mobile recharge plans.
The Loco user base has wholeheartedly embraced this feature with a remarkable surge of up to 50% in watch hours has been witnessed by participating streamers and 10x growth of on-platform transactions since the program's inception. Furthermore, users are actively competing daily to enhance their chances of securing a spot at the top of the VIP leaderboard. The VIP users have shown high retention and stickiness on the platform, creating a strong momentum for the program. Creators have also embraced the program and Loco has received thousands of requests for creators to be added to this program. Loco has a robust roadmap for the program with multiple new creator monetization features being launched shortly. These include exclusive streams, chats, shoutouts, creator calls, and creator direct messaging features for VIP users.
Sharing a comment on the announcement Anirudh Pandita, Founder, Loco said "At Loco, we are deeply committed to pioneering innovative business models that not only strengthen the platform but also facilitate the growth of diverse content categories. Loco VIP represents our commitment to transforming the content landscape in India by providing exceptional value to our users. It's an attempt to innovate the business model of content platforms here in India, providing customers with excellent value for their spend. Given the roadmap we have in mind, we believe the value will compound over time with time."