8th Nov, India – Safeena Husain, the Founder and Board Member of Educate Girls, and a prominent figure in India's NGO sector has been awarded the esteemed Hindu Business Line Changemaker Award 2023 on 3 November, 2023. Presented by Shri R.K. Singh, Union Cabinet Minister, Government of India, Ms. Nirmala Lakshman, Chairperson, The Hindu Group, and Mr. Raghuvir Srinivasan, Editor, The Hindu Business Line, in 2023, the award recognises individuals and organisations that have made profound and lasting contributions to society through their innovative actions and initiatives, effecting positive change in the world.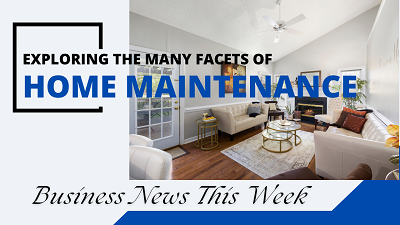 She received the 'Changemaker: Social Transformation' accolade for her outstanding efforts to empower communities, bridge the gender gap in education, and transform the lives of millions of girls.
Since the inception of Educate Girls in 2007, Safeena's visionary leadership has propelled the organisation to achieve remarkable milestones. Educate Girls has helped in mobilising over 1.4 million girls in hardest-to-reach villages for school enrolment and supporting the education of more than 18.6 million children. The organisation works collaboratively with over 21,000 community-based gender champions, who are committed to breaking the cycle of inequality and exclusion in India.
(from left) Nirmala Lakshman, Chairperson, THG Publishing with winners Neha Bagaria(HerKey), Shrinidhi RS (CherriLearn), Safeena Husain( Educate Girls), RBI Governor Shaktikanta Das, Power Minister RK Singh ( chief guest), Jayen Mehta of Amul, Raghuvir Srinivasan, Editor, Businessline, Parshant Kumar Goyal, Ministry of Finance, and Ranjith Mukundan ( Stellapps Technologies)
Through an innovative approach to transforming education, Educate Girls has harnessed both innovative financing mechanisms, such as the Development Impact Bond (DIB), and cutting-edge technology, including Artificial Intelligence, that demonstrated extraordinary results in improving learning outcomes and increasing school enrolment.
Educate Girls has worked closely with the government, collaborating at various levels to drive systemic change and ensure that every girl is in school and is learning well. This collaborative approach has been a hallmark of her work and underscores her determination to make education inclusive and accessible.
Receiving the award at the event, Safeena said "Thank you, Hindu BusinessLine for this prestigious recognition. I am deeply honored and humbled to accept this award on behalf of millions of girls in India, each waiting for an opportunity to unleash their boundless potential.

This is a testament to the collective efforts of the government, communities, and gender champions working towards bridging the gender gap in education. I truly believe that girls' education is the closest thing we have to a silver bullet to solve some of the world's most complex problems. But most importantly, we must recognise that the right to education is her inherent right – a right that must always take centre stage."