Bharat Housing Network, a technology platform for co-lending in affordable housing, has raised 125 crores led by NABVENTURES Fund with participation by Varanium NexGen Fund, 9Unicorns, Riverwalk Holdings, SMK Ventures, DMI Sparkle Fund, LC Nueva and other investors. NABVENTURES Fund is India's best-performing VC fund focused on agri-food-rural tech including rural fintech backed by NABARD, SIDBI, Axis Bank, LIC, and others. This is the seventh investment announced by the NABVENTURES Fund in the first ten months of 2023.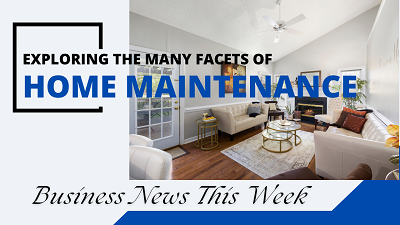 Bharat Housing Network is India's largest co-lending infrastructure for credit delivery in the affordable mortgage-priority sector. The platform provides capital, technology, and infrastructure to housing finance companies and non-banking finance companies for housing credit delivery at the grassroots level. To drive growth and scale, the platform operates on a hybrid capital model-on and off-balance sheet lending.
Housing finance opportunities are vast in India. India's growing population, rising household incomes, and declining size of the average household are fuelling housing demand. The industry is expected to grow at a CAGR of 13-14% in the long run with home loan originations expected at Rs. 10.4 trillion by FY25 and Rs. 18.7 trillion by FY30. Demand is highest in the
The co-lending platform is focused on building India's largest network and infrastructure-sharing platform for co-lending in impact sectors. The platform enables lenders to build priority sector assets without incurring significant capital and operating expenditure. Gross disbursements in the priority segment through the platform are targeted to reach $500 million in the next 3 years.
The platform's integrated technology stack provides a complete co-lending solution to lenders for the affordable housing finance segment. Partners on the platform can co-lend with faster turnaround times and greater efficiency. Bharat Housing Network has onboarded 23 financial institutions and leverages a partner branch network to deliver capital in 200 locations across 12 states. Since its inception in 2021, the platform has grown multi-fold while maintaining a high-class asset quality with near zero delinquencies.
The platform is enabling financial inclusion by empowering regional players to deliver credit across semi-urban and rural areas. It is focused on delivering housing credit to tier II, III, and other cities to the low-income group and economically weaker sections of the society. The platform is contributing directly or indirectly to 13 UN Substantial Development Goals (SDGs).
According to Sumeet Seraf, the founder of Equity 360, the ambitious 'Housing for All' vision of New India will swiftly transform into a tangible reality through the concerted efforts of the Bharat Housing Network. Leveraging the multifaceted expertise of the BHN team, there exists a distinct advantage in constructing the affordable housing sector. Seraf confidently asserts that BHN is poised to turn the dreams of countless Indians into tangible reality within the realm of housing. This would be the 8th deal this year for Equity 360 including Primary and Secondary transactions.
Rajesh Ranjan, CEO of NABVENTURES Fund commented, "Rapid urbanisation has led to an unprecedented increase in the demand for affordable housing. However, the shortage of affordable housing has affected millions around the world, particularly those with low and moderate incomes. In his Independence Day speech, the Prime Minister mentioned ensuring affordable credit for poor and middle-class housing. Our investment in Bharat Housing Network builds on the stellar efforts of PM Awaas Yojana and other government initiatives to encourage low-cost housing and affordable loans for the same. Bharat Housing Network endeavors to bring down the cost of borrowing for home loan buyers in Bharat's hinterlands. Bharat Housing Network is our seventh investment this year and we intend to invest in at least 9 startups by the year-end."

Lalit Menghani, Founder added, "India needs a very strong housing sector to become a developed economy. Housing finance is at the core of our business model and we continue to innovate to make housing credit more accessible and affordable across income groups"