Bangalore, known for its strong cultural roots and global flair added an exciting new destination to its map, today. Insane Hospitality, known for restaurants such as Candles Brewhouse, is proud to announce the launch of Tudum, a festive dining space in the heart of the city. The restaurant is a groundbreaking concept that seamlessly blends culinary artistry and theatrical presentation. With interactive dining experiences and spectacular cultural performances, Tudum is poised to be a unique attraction in the IT city.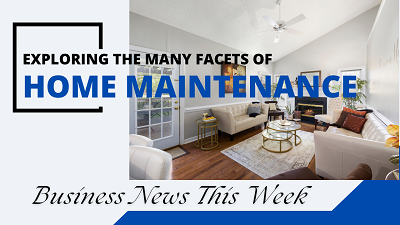 Playing host to exceptional celebrations such as live shows and beautifully choreographed performances, Tudum will curate an eclectic roster of diverse acts to visually treat their patrons. The themed events such as the enchanting Sufi Nights, mesmerising Belly Dance spectacles, gravity-defying Aerial performances, and a diverse array of entertainment options, promise a remarkable and unforgettable experience.
Tudum's menu is a meticulously crafted work of art, enriched with theatrical elements like smoking, foaming, and edible sculptures. It offers a culinary expedition that transcends borders, featuring a fusion of Pan Asian, European, Turkish, and Indian flavors, allowing guests to embark on a sensory journey that celebrates a symphony of tastes, textures, and aromas—all under one roof. To ensure the authenticity of each cuisine, Tudum procures the finest, freshest, and most genuine ingredients from around the globe, allowing guests to experience a global culinary odyssey within Bangalore. Seasonal menu rotations create novelty and add freshness, providing guests with compelling reasons to satiate their curiosity with every visit. Tudum encourages interactive dining experiences, including DIY cocktails and personalised chef's tasting menus, adding an element of surprise and engagement to every visit.
The restaurant takes inspiration from theatrical elements, incorporating striking patterns, expressive shapes, and the sense of grandeur commonly associated with the stage. The vibrant ambiance is brought to life with maroon, white, gold, and red, which perfectly complement the festive dining experience. The decor at Tudum encapsulates the opulence and joy associated with a grand feast, infusing a theatrical touch into the dining experience. The restaurant is equipped with compartments and pockets designed to meet modern organisational needs, all while maintaining a quaint theatrical charm, ensuring practicality and easy access for a seamless dining experience.
Talking about the launch of Tudum, Likith Shetty and Faizan Khan, co-founders of Insane Hospitality said, "Tudum Festive Dining transcends the boundaries of a typical dining experience; it's a grand festivity that embraces flavors and the sheer delight of the stage. We have collaborated with theatrical designers and experts to design the space with genuine theatrical elements, guaranteeing an authentic and captivating link to the world of the stage. This transformation turns every dining experience into a captivating theatrical performance."