New Delhi, 2nd November 2022: Flexnest, a leading D2C fitness brand has announced the launch of its 1st Smart Connected full-sized treadmill, the Flextread. As with all smart Flexnest Equipment, the new Flextread connects to the Flexnest App to give users 500+ trainer-guided workouts and 50+ virtual walks. It also comes with 2 in-built Bluetooth speakers, a USB charging port among other accessories and speeds up to 15 km/hr.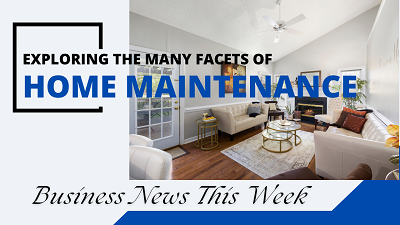 Founded in 2021, Flexnest, today has a user base of more than 60,000+. The brand is making strides to complete their connected equipment portfolio with the launch of the Flextread.
The Flextread is available at an introductory price of Rs 39,999 including shipping and taxes. The brand also offers COD and 0% EMI in addition to free shipping. Customers can buy the product directly from the Flexnest website or can also visit partners like  Amazon, Flipkart, Nykaa Man, Nykaa Fashion and Tata Cliq Luxury. 
Flexnest's current portfolio includes smart products like Flexbikes, Flexrowers, Flextrainers to strength equipment like Flexibell, Flexikettle, Flexbarbell, and exercise accessories like smart weighing scales, massage guns, yoga ranges, etc.
Raunaq Singh Anand Co-Founder, Flexnest says, "Treadmills have been one of the most popular fitness equipment in India, and we are glad to Introduce India's 1st Smart Bluetooth-Enabled Tread with Live Classes for the Indian Market. Flexnest's Treadmill is another step in making Fitness Equipment Smart & Connected and leading this segment as the category creator. As consumers move to Smart Devices like Smartwatches, Smart TVs, Smartphones etc, Smart Fitness Equipment is the future of the market."
Key features of the product include:                                           
Live Classes & Virtual Walks on the Flexnest App: Connect your iPad/Tablet/Phone with the Flexnest App and stream over 500+ Classes including Walking and Running Classes from India's top instructors
In-Built Bluetooth Speakers: Listen to your favourite music with the In-Built music speaker! The ultimate workout motivation to pump up those workouts
USB-Charging Port: Charge your device while using your machine. Never miss out on updates with the Flextread
Explore the world – 50+ virtual walks: The Flexpad offers scenic walking routes in over 50+ exotic locations across the world from Paris to New York. Go walk and workout in different cities and countries everytime – right from your bedroom.
Essential Extras: The Flextread comes with a unique centering line, improving your balance and alignment while sprinting. Built in bottle holder to keep you hydrated while you workout