Bangalore, 7th November 2023: Synonymous with the word "tijori", Godrej has made a name for its lockers or safes over the years – starting from the very first 'Made in India' locker in 1902. Recently, Godrej Security Solutions unveiled their latest campaign 'Desh Ki Tijori' with brand ambassador Ayushmann Khurrana which highlights the brand's legacy but also how it's on a path of constant innovation.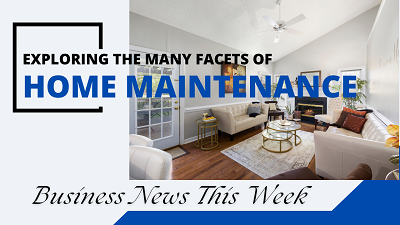 The business unit of Godrej & Boyce, the flagship company of the Godrej Group, as a part of their marketing campaign, designed a smart van that looks like a 'locker on wheels'. This vehicle houses the latest innovations from home cameras, CCTVs, and a range of digital lockers among other home security solutions. The Smart home inside the Van represents a powerful initiative that is aimed at inspiring and guiding homeowners toward adopting smarter home security solutions and prioritising home security.
Flagged off in Mumbai by none other than Bollywood Star, Ayushmann Khurrana, the smart van visited some iconic spots in the city including Horniman Circle, Bandra-Worli Sea-Link, Gateway of India and more. Not only that, the 'locker on wheels' and its equivalents will be traveling pan India across 100 cities in less than 100 days as a part of this activity.
Mr. Pushkar Gokhale, Senior Vice President & Business Head of Godrej Security Solutions, said "As a leading security brand, we recognize the importance of engaging directly with our target audience from the perspective of gathering critical insights.

We've taken this initiative to create a life-sized, mobile smart home locker – a compelling proposition designed to educate users about the paramount significance of home security and safety. This innovative concept unfolds a fully furnished home interior, serving as a dynamic showcase of our comprehensive home security solutions including home lockers, video door phones, CCTV cameras, and alarm systems. This immersive experience will allow users to get a firsthand look at our products. Our team of dedicated sales consultants will assist and advise our customers in selecting the ideal home security products that align with their needs. This personalized guidance is a crucial step in cultivating a security-conscious mindset amongst customers. As an integral part of this initiative, we are thrilled to introduce "four vans" that will embark on an incredible journey spanning East, West, North, and South, commencing in Mumbai. Over less than 100 days, these vans will traverse 100 cities, ensuring that our message of security and safety reaches far and wide."

Ayushmann Khurrana, – Bollywood star and brand Ambassador, Godrej Security Solutions, said "As someone who travels a lot and spends so much time outside the home, I completely understand the value of security of my home and its surroundings. Like so many Indians, I too have grown up with Godrej in my home, in some form or the other and it's truly an honor to be associated with Godrej Security Solutions. I remember an old 'tijori' that my family had and it was seen as the epitome of securing valuables in the house. Today, as I want more tech-enabled and digitally savvy products I am so glad I can still trust a Godrej 'Tijori' for my 'peace of mind' but only I have a very cool digital locker with biometric scanners. This is exactly what today's campaign is about, that the tijori or the Godrej home locker has constantly been evolving. And I'm so thrilled to see how Godrej Security Solutions is focusing on innovations constantly not only for our homes but for India overall. Because as a consumer we are linked directly or indirectly. We will want our home locker and bank locker to be secured by the best after all!"