New Delhi, May 2022: Promising to take its viewers on a laughter-filled rollercoaster ride, WATCHO, one of India's fastest-growing OTT platforms, announces "The Morning Show". The show is a light-hearted comedy web series showcasing content in a format that is innovative, fresh, and out of the box. Known for bringing snackable content #Funfatafat, WATCHO's new web series "The Morning Show" is releasing on 20th May in Hindi. The stellar cast of the series, includes Ali Asgar and Siddharth Sagar of Kapil Sharma show fame, Vanshika Sharma, Parree Pande, Rahul Grover, Mukesh Sharma, and Nazish Mann.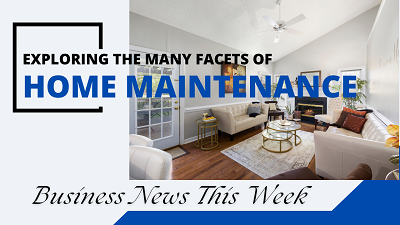 The show revolves around the individuals that go to the gym every day. The CCTV camera snooping on the gym members is a key protagonist in the entire story. The protagonist, the amusing characters, and the daily chaos at the gym make the show hilarious and entertaining to watch. WATCHO's new web series has 9-episodes, each lasting a 20-minutes duration.
"The Morning Show" is a one-of-a-kind character-oriented show conceptualized by Manoj Sabharwal and produced by Team Creative Mafiaa. From a gym owner who is a struggling actor to a receptionist who is always on the phone or an affluent married couple trying to maintain their class at the gym; each character has a unique personality and amusing quirk.
Commenting on the launch, Mr. Sukhpreet Singh, Corporate Head – Marketing, DishTV & WATCHO, Dish TV India Ltd. said, "Comedy continues to resonate with our growing audience base and we are confident that the format of 'The Morning Show' which is fresh and engaging will make the viewers laugh out loud. Humour comes in many flavors and 'The Morning Show' will give a taste of everything, making it an all-in-all family entertainer."
Bringing in a unique assortment of snackable content cutting across all genres, WATCHO offers many original shows including web series like Bauchare-E-Ishq, Happy, Gupta Niwas, Jaunpur, Papa Ka Scooter, Aghaat, Cheaters – The Vacation, Sarhad, Mystery Dad, JaalSaazi, Dark Destinations, It's My Pleasure, 4 Thieves, Love Crisis, Ardhsatya, Chhoriyan, and Rakhta Chandana along with also having original influencer shows like Look I Can Cook and Bikhare hain Alfaaz. It also has a unique UGC platform called Swag where users can create their original videos and discover their talent. Available across screens (Android & iOS devices, Dish SMRT devices, D2H Magic devices, and Fire TV Stick) , WATCHO presently provides over 35 plus original shows, 300 plus exclusive plays, and 100 plus live channels in Hindi, Kannada, and Telugu.