New Delhi,11 November 2023 – Reliance General Insurance Company Limited (RGICL), India's leading general insurance company, has partnered with the Animal Digital Identification System (ADIS) to introduce unique Animal Identity Cards. This initiative promises to bring immense benefits to farmers, insurance providers, and, most importantly, the welfare of the animals themselves.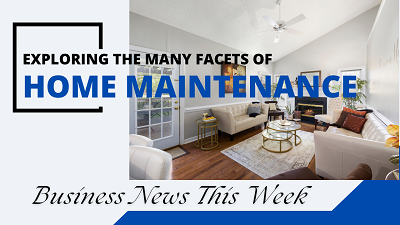 "Reliance General Insurance is proud to spearhead this initiative in the cattle and livestock insurance sector. Our partnership with ADIS to introduce Animal Identity Cards marks a significant milestone in our ongoing commitment to innovation, animal welfare, and the betterment of the livestock industry," stated Mr. Rakesh Jain, CEO of Reliance General Insurance Company Limited.
The introduction of Animal Identity Cards represents a significant leap toward enhancing accountability in the animal husbandry sector. These cards are equipped with QR codes containing vital animal information, including breed, age, medical history, and ownership details. This cutting-edge technology enables swift and precise identification, thereby reducing the risks of theft and false insurance claims. Beyond insurance, these cards also serve as a powerful tool for monitoring and enhancing animal well-being. Farmers can conveniently track their animals' medical histories and vaccinations, ensuring timely and appropriate care. This data-driven approach can lead to healthier and more productive livestock.
ADIS, a trusted provider of animal tracking and data management solutions, has developed a secure database that stores comprehensive information about the animals, ensuring the integrity of the Animal Identity Cards.
By promoting responsible livestock management and curbing fraudulent insurance claims, these Animal Identity Cards significantly contribute to the sustainability of the livestock industry.
The partnership between RGICL and ADIS to introduce Animal Identity Cards for cattle and livestock marks a major milestone in animal husbandry and welfare. This innovative approach not only streamlines insurance procedures but also fosters responsible animal management and environmental sustainability. With these cards in place, farmers and insurers are well-prepared to safeguard and care for the animals that form the foundation of our agricultural industry.
Furthermore, farmers can have a digital copy of their insurance, access their health history, and more through the ADIS app. RGICL is pleased to offer the ADIS app free to farmers, a substantial step towards the digitization of animal insurance and banking processes. The ADIS app will regularly pull data about the animals, aiding in the re-tagging of animals and the transition to preferential premiums. This approach greatly enhances traceability and ensures the authenticity of animals in the livestock industry.
This collaboration underscores the commitment of both RGICL and ADIS to innovation, animal welfare, and the betterment of the livestock industry. It is a significant step towards transforming the way we manage and care for our livestock, bringing about a brighter and more sustainable future.