Bhai Dooj is a cherished day for many, including actor Romanch Mehta. As we celebrate this special brother-sister celebration, Romanch, known for his roles in 'Kulfi Kumar Bajewala' and 'Kabhi Kabhie Ittefaq Sey,' opened up about his plans, the importance of the day, and how it has impacted his views on sibling connections.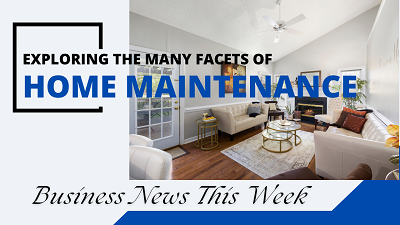 Romanch shared how celebrating Bhai Dooj has influenced how he sees relationships with his siblings, both in reel and real life, "Bhai Dooj is like having a heart-to-heart chat with my brothers and sisters. It's not just a celebration; it's like a mirror showing the simple but strong connections siblings have. Bhai Dooj makes me notice the small moments, like arguing about the TV remote, sharing laughs, and understanding each other without saying a word. When it comes to acting, Bhai Dooj becomes my secret sauce. It's not just about saying lines; it's about feeling the sibling vibe. Bhai Dooj taught me that real connection is the magic that makes on-screen relationships touch hearts. It's a reminder that the best scenes are the ones painted with genuine emotions."
Recalling a special Bhai Dooj memory from his childhood, Romanch shared, "Once, on Bhai Dooj, my sister surprised me with a handmade card. It was simple, just like our childhood. But in those crayon lines and misspelled words, I found a treasure. The card spoke a language only siblings understand – love with a touch of mischief. Even today, when I think about it, I feel a warmth that goes beyond words. It's a reminder that the best gifts come from the heart, not the store."

Romanch is gearing up for his role as a brother in the upcoming web series 'Bhagin.' When asked if he takes inspiration from his own experiences with siblings for his on-screen performances, Romanch reveals, "My experiences with siblings are like a fountain of inspiration for playing sibling roles on screen. Whether it's the silent understanding, shared laughter, or the occasional disagreements, I use the mix of emotions from real-life sibling relationships. In getting ready for my role in Bhagin, I went deep into my own experiences, bringing out the mix of love and conflict that often comes with being a sibling. It's like discovering myself, letting me tap into the honest emotions that connect with people who have felt the strong bond of brotherhood or sisterhood."

Lastly, stressing the importance of Bhai Dooj, Romanch mentioned, "Bhai Dooj is like a family glue. It reminds us that no matter how busy life gets, family is the heartbeat of it all. This celebration shouts out that our relationships are worth celebrating. In our society, where everything moves fast, Bhai Dooj slows things down and says, 'Look, this is what matters.' It's like a big hug for our families. It reflects the importance of standing by each other, laughing together, and being that support system we all need. It's not just about siblings; it's a reminder that family is a gift, and we should unwrap it with love every day."
On the work front, Romanch Mehta has recently wrapped up shooting for the web series 'Bhagin,' featuring a stellar cast including Aneri Vajani, Ansh Bagri, Krip Suri, Zeeshan Khan, Mridula Oberoi, Iqbal Azad, Khushi Mishra, and Dolphin Dubey in pivotal roles. The release date and trailer for the web series are expected to be unveiled soon.