New Delhi, 2nd November 2023: Skillmatics, an award-winning global brand, develops innovative educational products that enable children to learn through play. It has made a significant impact on the global economy by achieving remarkable growth from a 40 lakh investment to a 400 crore revenue in just six years of its inception.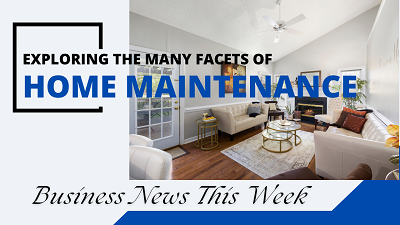 Founded in 2017 by Dhvanil Sheth and Devanshi Kejriwal, Skillmatics has quickly emerged as an industry leader, with over 7,000,000 units sold so far. The brand has a presence in over 15 countries, with North America, India, and the United Kingdom serving as its primary markets.
With an initial investment of 40 lakhs, the brand secured $24 million in external funding from prominent investors like Sequoia Capital, Sofina, and Jalaj Dani, facilitating crucial investments in team expansion, product range diversification, manufacturing and supply chain enhancement, brand awareness, and global distribution. Today the brand is on course to close the current fiscal at 400 Cr in revenue.
Upon asking about the brand's future expansion plans, Mr. Dhavnil Seth, Co-founder of Skillmatics commented, "We are very excited for 2024 and anticipate huge growth. Our core focus will continue to be on broadening our product range into adjacent segments and investing in expanding our offline presence globally. We are also dialing up our investments in India as we are seeing tremendous local tailwinds. We are also looking to enter newer markets such as the Middle East & Australia."
The brand's exponential growth can be attributed to several key factors. Firstly, their main focus is on developing innovative, differentiated products for children's skill development through meaningful play. Secondly, they've targeted the global market right from the beginning allowing for substantial revenue scaling once they found product market fit. Thirdly, the brand's digital-first strategy has paved the way for them to leverage their online success into offline expansion across 15,000+ retail stores globally.
Skillmatics boasts a vast product portfolio, featuring over 100 SKUs, including popular product lines like Guess in 10, Foil Fun, Write & Wipe Activity Mats, Flash Cards, and Rapid Rumble. These products have gained popularity among parents and educators globally for their effectiveness in making learning an enjoyable endeavor.
Skillmatics' products are available on their official website, Amazon, various online marketplaces, and across 15,000 offline stores worldwide. The brand has also collaborated with industry giants like Marvel, Disney, WB, and Viacom (Peppa Pig) to produce licensed versions of their bestsellers, such as Guess in 10, Write & Wipe Activity Mats, and Found It! Scavenger Hunt.