New Delhi, 9th November 2023 – GoMechanic, known for its leading car repair services, which was recently acquired by Servizzy, a subsidiary of the Lifelong Group, is thrilled to announce the recent success of its latest fundraising round, securing an impressive $6 million in capital. Marquee's family's office is a notable leader in the investment industry and has taken on a pivotal role as the lead investor along with the existing shareholders.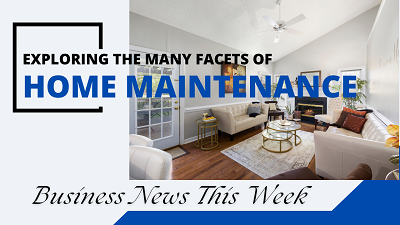 CEO and co-founder, Himanshu Arora, extended his gratitude to his existing shareholders including lifelong, Stride ventures and now the newest addition. He stated, "This achievement serves as a profound vote of confidence towards the company and in the potential of its business model from the investment community, the existing shareholders, and the start-up community. This exemplifies the company's unwavering and holistic growth and progress. Our journey is skyward, and we're committed to building a bright future for the company where the only direction we're headed is up."

After the acquisition, the company's sole purpose is to create transparency and be more cost-effective and efficient. Under the leadership of Muskan Kakkar, COO, and co-founder, the company has expanded its business lines, including 'GoMechanic Service Business', 'GoMechanic Spares,' and 'GoMechanic Accessories'. The company has experienced remarkable growth, with a fourfold increase in revenue. This refined approach to business practices is positively influencing the company's performance, with projections indicating that 'GoMechanic Spares' and 'GoMechanic Accessories' will double their revenues by the end of this fiscal year, underscoring the robust potential within these specific areas.

 GoMechanic Service now handles an influx of 800 cars per day. Furthermore, GoMechanic has ventured into the luxury and premium services market with 'GoMechanic LUXE,' a meticulously curated network of state-of-the-art luxury car service centers established across India. These centers specialize in servicing renowned brands such as Audi, BMW, Mercedes, and Porsche and currently manage over 600 luxury cars per month. The company is continuously working to provide top-notch services that not only meet but exceed customer expectations.

COO and co-founder of GoMechanic, Muskan Kakkar, stated, "GoMechanic is revolutionizing the luxury car services industry by setting an unprecedented standard for personalized, high-quality, and convenient services."
Notably, the MILES membership program has seen profitable growth. Membership sales per month have increased by 72% in October 2023 as compared to April 2023. This augmentation indicates a positive outcome where customers are now more actively involved and loyal to the brand or service.
The company is steadfast in its commitment to fostering strong customer loyalty and building an extensive and devoted customer network. With an unwavering focus on brand loyalty, we have cultivated a robust and enduring customer base, which stands as a testament to our commitment to excellence.
This exponential growth directly reflects customer belief in the brand and a consequent increase in engagement and retention. Customer satisfaction metrics, exemplified by increased repeat rates and elevated customer ratings, emphasize GoMechanic's dedication to delivering exceptional service.
GoMechanic Accessories is now offering products such as vacuum cleaners and Android car screens, as well as tire inflators. These products are now available on popular e-commerce platforms like Amazon and Flipkart, making GoMechanic's offerings more accessible to customers.