New Delhi, November 9th, 2023: TVS Eurogrip Tyres, specialist in motorcycles and scooters, is participating in EICMA 2023, the leading motorcycle exhibition, happening in Milan, Italy, from November 7th to the 12th.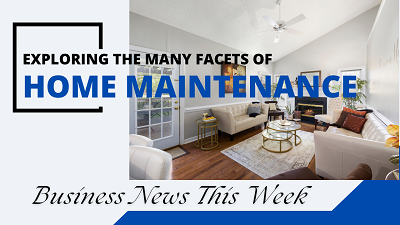 As one of the fastest-growing global brands in the powered 2-wheeler tyres segment, TVS Eurogrip will showcase its new range of high-performance tyres, along with its existing products at Hall 9 – Stand No. 168.
The CLIMBER family of tyres for motocross, enduro and cross-country, will be enriched with the addition of CLIMBER MX Junior, a new product dedicated to young off-road riders. CLIMBER MX Junior features a unique knob geometry, compound and structure tuned for training, racing and leisure riding across various terrains on off-road bikes fitting wheels between 12" and 19". Climber XC-R will have three new versions of the 140/80 – 18 highly popular rear size in 3 new FIM-compliant versions, which will win the hearts of enduro riders.
While the medium compound version is the most versatile of the three, it is good for medium to soft terrains. The soft compound is indicated for racing purposes on highly technical enduro, including harder and/or slippery surfaces. The super soft compound is the stickiest version and is dedicated to the hardest courses.
New sizes with both radial and X-ply construction have been added to the ROADHOUND sport touring range suited for sport, naked and touring motorcycles. The new X-ply range is aimed at small to medium-displacement bikes, modern classics and older glories.
Bridging the gap between road and off-road, the prototypes for two new Trail products will be showcased for the first time at EICMA.
While TRAILHOUND SCR has been designed for modern classics and older glories and to aid dynamic road performances, TRAILHOUND STR brings Sport Touring performances to Medium and Large Adventure bikes, with technology aimed at matching the performances and versatility of these vehicles.
TVS Eurogrip will also be introducing a sportier version of the widely appreciated BEE CONNECT scooter tyre, designated as UHP (Ultra High Performance). BEE CONNECT UHP features a softer compound specifically dedicated to those seeking high-speed scooter rides.
TVS Eurogrip will also unveil EUROGRIP POINT a new initiative in the retail space. As part of this initiative, potential retail partners who would be interested in making Eurogrip tyres a prominent part of their tyre portfolio and business would be identified. Eurogrip Point partners will enjoy several benefits that include POS Materials, trade promotions online dealer locator referrals and more.
Commenting on the participation, P Madhavan, EVP, Sales and Marketing, TVS Srichakra Ltd said, "We are elated to be exhibiting at EICMA 2023 and are keen to engage with industry experts, trade and consumers at the show. The year 2023 has been outstanding for Eurogrip's global growth, and 2024 is looking very positive. Our lineup of interesting new products for a wide range of two-wheelers renews our focus on Europe and other international markets."

Renato Zilli, Commercial Director, Milan Centre added, "We have many exciting offerings in our stand, looking forward to interacting and sharing knowledge with 2-wheeler specialists from across the globe. Eurogrip products are researched, designed and developed jointly by the company's Italian and Indian R&D and product development teams, and have been thoroughly tested by independent professional riders across the globe."